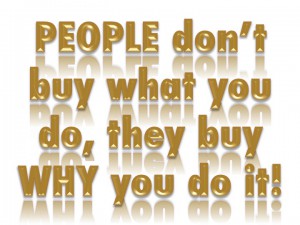 We spend tens of thousands of dollars on marketing our business, yet when patrons are asked, "Why did you do business with ______?" the answer is often, "Because my (family, friend, neighbor, etc.) did, or referred me to them."
Many of us strive to achieve that pinnacle of success, "All my business is referral." So, do you ask for testimonials? I've worked with dozens of highly productive agents, managers, and sales professionals worldwide and still the same answer. No. I don't even ask why as anything would be an excuse.
So let me hammer the point. ASK FOR TESTIMONIALS! It can even be by email.
So what does a testimonial look like?
First of all it must be written to you not about you.
Example
We think Betty is the best real estate agent ever. She is positive, on time, and very knowledgeable.  She helped us achieve our real estate dream. If you're buying or selling, you should call Betty.
Pretty good, don't you think? Actually that's an ad or commercial for Betty because it's written about her. And if someone sent me one like it, I would use it. But look how it changes when it's written to Betty.
Betty, you are the best real estate professional we've ever worked with. Your positive attitude, on time information, and willingness to share your knowledge was above and beyond. Thank you for all you did to make our real estate dream come true. We tell everyone about you!
See how when it was written to Betty it becomes deep and meaningful.
How do you get testimonials written like this?
Explain how a testimonial needs to be personal. Otherwise, it's an advertisement. Then when you receive it, use it regardless of how they wrote it.
Often you'll find clients reluctant, because of time, or know how. Simply ask if you can write it based on the compliments they've given you. Then do so and send it to them for their approval. I'm often their clients add additional positive comments.
Publish them – On your website, in blogs, on all Social Media sites – Use them in direct mail campaigns, email campaigns – Hell, put them on a Billboard!
Here is where you can find my Testimonials – written both ways