Most Recent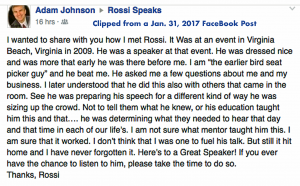 I am humbled by the following –
"Ross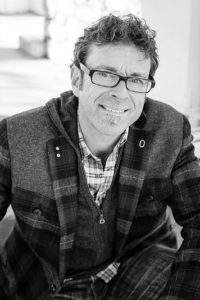 i, The coaching and encouragement I have received from you over the years has made a profound difference in my business and outlook on life. I use what you teach me on a regular basis, personally and professionally. These tools, techniques and strategies kick started my career and helped me through good times and bad times. Through your humor, grace, intuition and remarkable skills I feel a unique connection to you. You make a difference. Thank you for your continued support and interest in who I really am. All the best,"
John Fairhead | Village Real Estate Services | Nashville Realtor
______________________________________________________________________________________
In a phrase – THE BEST in a highly competitive industry. Bold, engaging, direct and, purposing one of his own terms, congruent. Simply put, this man is the best in a very demanding profession. He is keynote quality and can frame his message in a broad range to any For-Profit or Not-For-Profit organization. His ability to communicate, connect and convince even the most reticent (who have "heard it all before") is quite astounding. Bringing a broad background of experience, cognitive reason and intuitive insight, Rossi has to be your next choice to come join your organization in any venue. Eminently qualified, he puts his "all" in every engagement to a level that is astounding – pride, passion and purpose driven. I don't think I have ever laughed harder, been more reflective or been challenged more to achieve than after participating with this man. He is as advertised – animated, an "edutainer" and clearly energized by what he does. A note of caution – he does not speak TO you nor AT you; quite frankly, he draws you in, effectively communicates as he uncovers and touches those areas that merit attention. Quite a remarkable Leader whose message truly resonates with any audience looking for expert advice/insight on building their own brands and communicating more effectively across the spectrum. Stand by for a very lively, energizing session! Rossi will be clear, concise and will connect while providing so many important, timely and pertinent pointers that it becomes almost a challenge in how to quickly and effectively implement the valuable, custom strategies he provides. You will want to book him now in order to establish the main underlying theme of your event and he can flag up many larger issues within the design of your organization. If there is only one motivational speaker event that you can hold in the near future, I stake my reputation that Jerry Rossi is the one to best fill that opening. He is that caliber of individual.
Russ Jamison | Joint Training System Specialist at Itility, LLC | Jacksonville, NC 
______________________________________________________________________________________
"Rossi, thank you for your wisdom and passion shared over the past 35 plus years we have worked together in the real estate industry both from a professional client relationship to an industry leadership relationship. You created opportunities for your clients and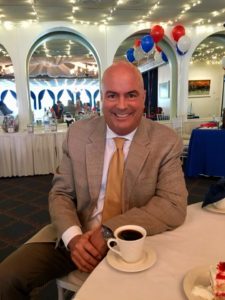 opened the mindset of so many of us to deliver extraordinary client care while maintaining a life worth living filled with laughter, life and love for what we do! Thank you for positively changing my life!"
Tim Kinzler | REALTOR® | Keller Williams | Boca Raton, FL
______________________________________________________________________________________

"I'm so so glad. I recently read the alchemist and it says to follow your heart. I thought he won't remember me but he brought me joy years ago and I want to send that hug. I used to own a BH&G/GMAC real estate company and I just remember the feeling you spread of being up and laughing and joyful. Isn't it all we've really got. So thank you for affirming my intention to spread what I feel. You know – you have a great year ahead!"
Judy Makaryk- Rosen | RE/MAX Trinity
______________________________________________________________________________________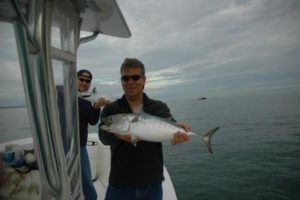 "Rossi, you're a brilliant marketer, speaker, and caring individual. You have helped me so much through personal ongoing discussions, mentoring, and feeding my soul as well as my stomach. I read and loved your book – it really spoke to me. You are a great friend to me and I highly recommend you to those who are looking to buy and sell real estate in the triangle area. Your many years of experience and success make a logical choice for someone seeking real positive results either in a real estate transaction or just seeking sound advice on a real estate issue. You remind me of a Tina Turner song – simply the best."
Greg Lyon | Raleigh, NC | Retired
______________________________________________________________________________________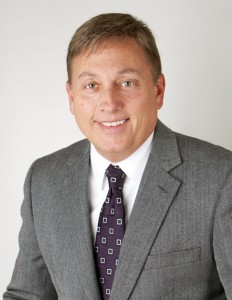 "Rossi, your keynote address at our Annual Conference was different from and superior to anything we could have imagined. It felt more like an exchange than an address. You brought the challenges and excitement of living in today's world into alignment with the realities and opportunities surrounding REALTORS® every day. Your well placed comedy and the depth of your comments had absolutely every person spellbound. We are still hearing from audience members who are saying that their lives and careers were changed for the better. More than entertaining and more than informative, your entire presentation was profound. You have my absolute highest recommendation."
Rod McIntyre, Ph.D. | Vice-President of Program Development | Kansas Association of REALTORS®
______________________________________________________________________________________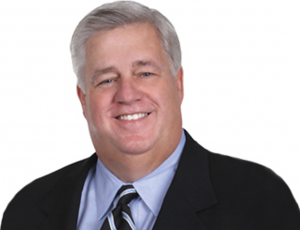 ""Rossi, it was truly a pleasure sharing the stage with you at the Triple Play Conference. You're "Ed Talk", Omnitasking, knocked it out of the park. As you know, being born in the Bronx, I do not randomly throw out accolades. However, you moved me. Unique, thought provoking, and real. Thanks for making a difference for me and the audience."
Steve Harney |Steve Harney Inc
______________________________________________________________________________________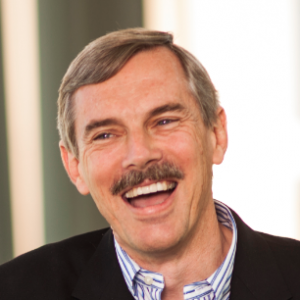 "Rossi, you are animated, articulate, engaging, entertaining and funny… yet you still provide a ton of creative "outside the box" content that is valuable. You work hard to keep your presentations in step with what's happening today. Rossi, you are a big man with a big voice – and a big message!
Stefan Swanepoel | Motivational Speaker | Business Strategist | Real Estate Trends Expert | New York Times Best-Selling Author
______________________________________________________________________________________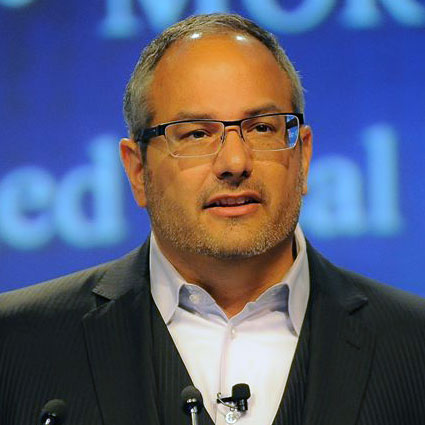 "It's simple: ROSSI, you are fantastic! You're smart, skilled, and most of all, dedicated to the learner in your audience. You have a wealth of knowledge and a wonderful way of helping people learn from it so they can improve themselves and reach their goals. In an era where there are too many people who don't live up to their PR, you, ROSSI, are the real deal."
Matthew Ferrara | Philosopher | International Speaker | Acclaimed Keynote Educator
______________________________________________________________________________________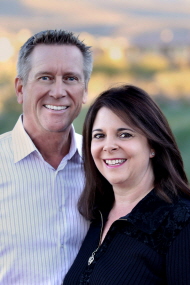 "Rossi – 'edutainer' – you are greater than even you know – you make a difference in every life you touch! Each minute spent with you is a learning and loving experience! Your focus and creativity gives people exactly what they expect and more – you go beyond the wildest expectations to create a memorable event for all to grasp and put into action. You educate on practical marketing ideas which anyone can put in place to bring their business to a much higher level. Rossi, you have the highest integrity and set a terrific example of this in every moment of the experience. You are an expert in many more areas than the rest of your colleagues. I have known you since 1990 and you, by far, are the all around best trainer in this business!"
Ellen Fahr | Prudential Americana | Las Vegas, NV
______________________________________________________________________________________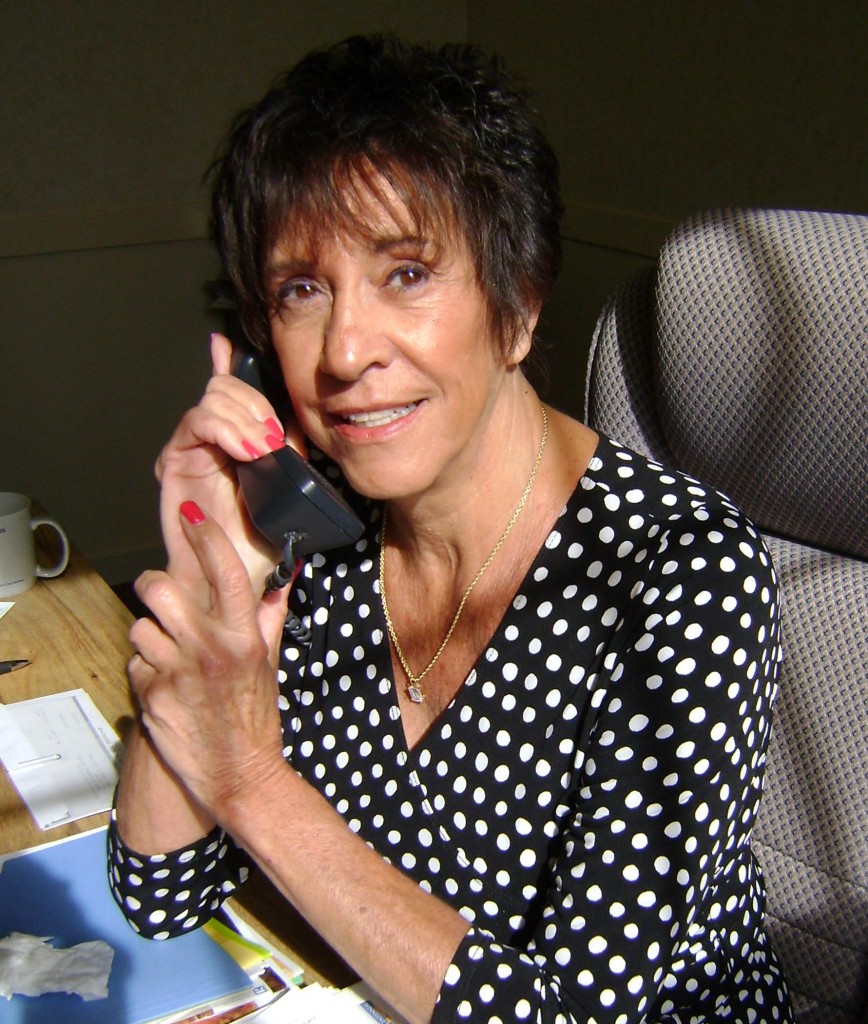 "Rossi, the Power of Non-Selling was a HIT! Your insights, delivery style, humor, and ability to make everyone in the room feel like you're speaking directly to them is beyond any speaker we've had or I have heard in the last 20 years. My members are demanding we have you back, so get ready for January in Michigan."
Pat Jacobs | EVP | North Oakland County Board of REALTORS® 
______________________________________________________________________________________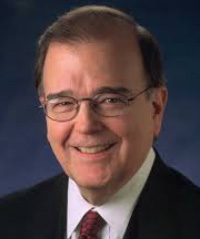 "Rossi, your forward thinking has stimulated the minds and productive activities of our associates for years. And, as you say, 'Work Smart is defined as doing the basics better and more often than anyone else.'"
"Rossi, I thoroughly enjoyed your presentation, Things Just Don't Gotta Get Better – You Do!, for our associates in Virginia. Now I see why they call you 'Edutainer'. Your humor, current information, delivery style, and ability to engage the audience is spot-on. Thanks for making the event a win for all."
Jim Gillespie | Chairman Emeritus | Coldwell Banker Real Estate Corp
______________________________________________________________________________________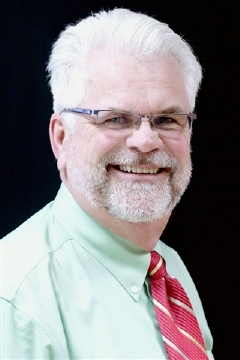 "When I first met, you, Rossi, I said you were the best instructor I had ever had in my 18 years in Real Estate.  10 years later, you're even better!!"
Mark F. Kamps | Past President ICAAR | '16 REALTOR of Year ICAAR | Broker/Owner, Coldwell Banker Real Estate Professionals
______________________________________________________________________________________


"Thank you for coming to Jackson Hole Wyoming to share your up to the minute and very EDUTAINING,  Snags, Snares, & Strategies of Social Media with us!  Everyone came out of the class pumped up and ready to conquer social media. We received many great comments. One comment in particular said, "So glad to learn from a seasoned real estate professional verses a millennial talking above my head."
Carla Miller | 

Executive Officer | Teton Board of Realtors
---
"Rossi, you are a great speaker, very engaging and informative with your content. Your session was well worth our time and very interesting to dig into. You  have a gift in teaching and anyone in any business profession will find what you have to offer well worth their time to explore and learn. I thoroughly enjoyed putting my business down for a few days and focusing on what you had to offer us, and I have already put it to good use on a daily basis. Thanks for your time we really enjoyed it."
Barbara Matyszczak | PAR Leadership  | RE/MAX 440 
Associate
---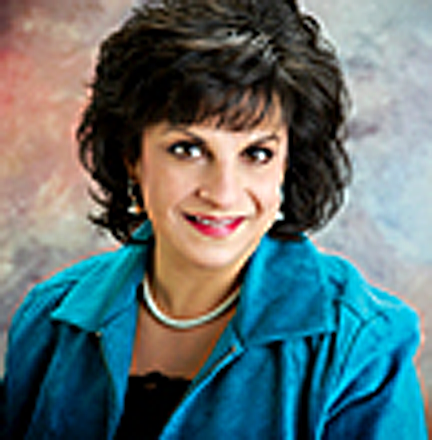 "Rossi, you made me look good as the event planner – I've received nothing but positive comments about your presentation. Thanks for making our event the BEST!"


Diane Moehlenbrink, CAE, RCE | Communications, Marketing and Events Director | RANM
---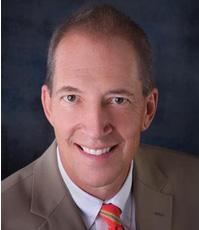 "Rossi, it has to be incredibly gratifying and great to know after 30 years, your consistent effort at improvement and commitment to being your best self has shown such beautiful fruit.  Bravo on a life that created value for others!"
Your fan and life long friend,  Peter
Peter Parnegg, CCIM, CRS, CRB | Ninja Selling Instructor 
---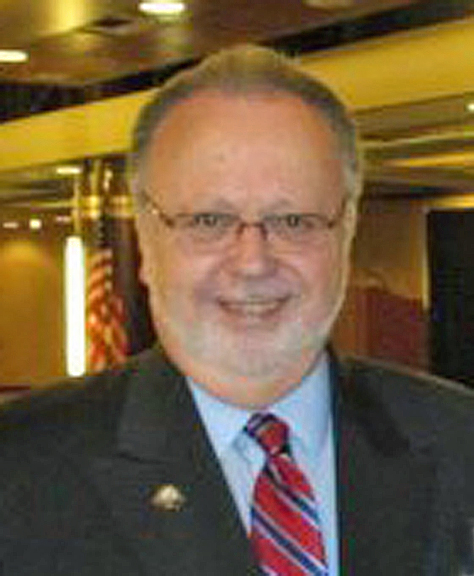 "ROSSI WITH THE RED SHOES! You are proof positive that learning can be fun! Your message and humor are legendary and should be enjoyed by the masses for years to come. I highly recommend you to all organizations. Our association provided an audience of over 200. Each and everyone of them found their time with you, Rossi, to be time well spent!"
Dale P. Zahn | CEO | West Michigan Lakeshore Association of REALTORS®
---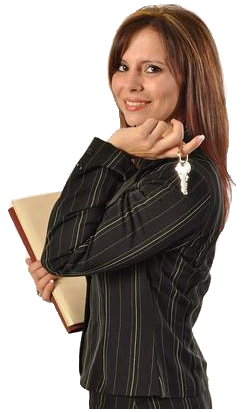 "I was truly touched to my soul after listening to ROSSI Speaks at our National ERA IBC. A great speaker and a great person!"
Christina Bailey | REALTOR | ERA Jack Gaughen REALTORS
---

"From your whiny "Stop It!" to the constant wandering through the crowd, Rossi, you kept me engaged throughout your entire two hour presentation. It wasn't even so much that I learned a whole new way of doing business; it was more that you gave basis to many of my suspicions – selling Real Estate has changed. People have the information without learning it from me. Now how will I embrace that and lead on to the next level? You had lots of ideas to get me rolling into the new year with enthusiasm – yours was contagious! And the red shoes? Just the right amount of quirky."
Nancy Bierenga | REALTOR | Elan Realty Lakeshore
---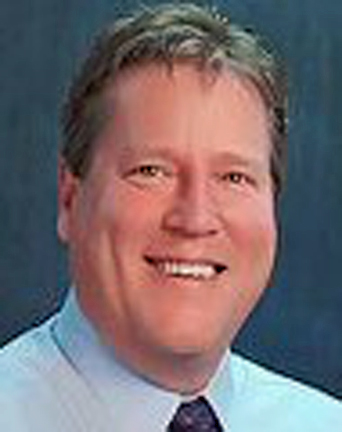 "Rossi, I can't believe that you have me in your database since the 1996 RS class I took from you! Your VCR Tape is still on my bookshelf and I use the info you taught daily. Thanks for keeping up and I'm happy you're still teaching the world."
Chip Spranger | RE/MAX Perrett Associates | Battle Creek, MI
---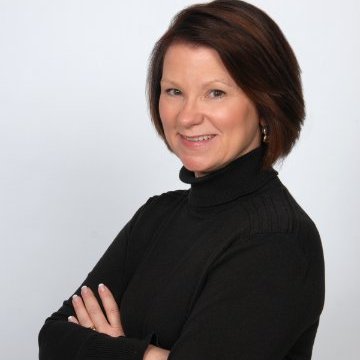 "Thanks so much for a great Board Retreat! I have been involved as a Committee chair for several years and this is the best that I have attended.  Rossi, you offered great tools to use as a Committee Chair or Board Member as well as in my daily business. You grabbed our attention with your introduction and we never looked back. Thanks!!"
Joni Eubank | ICAAR Programs Chair | Lepic-Kroeger, REALTORS®
---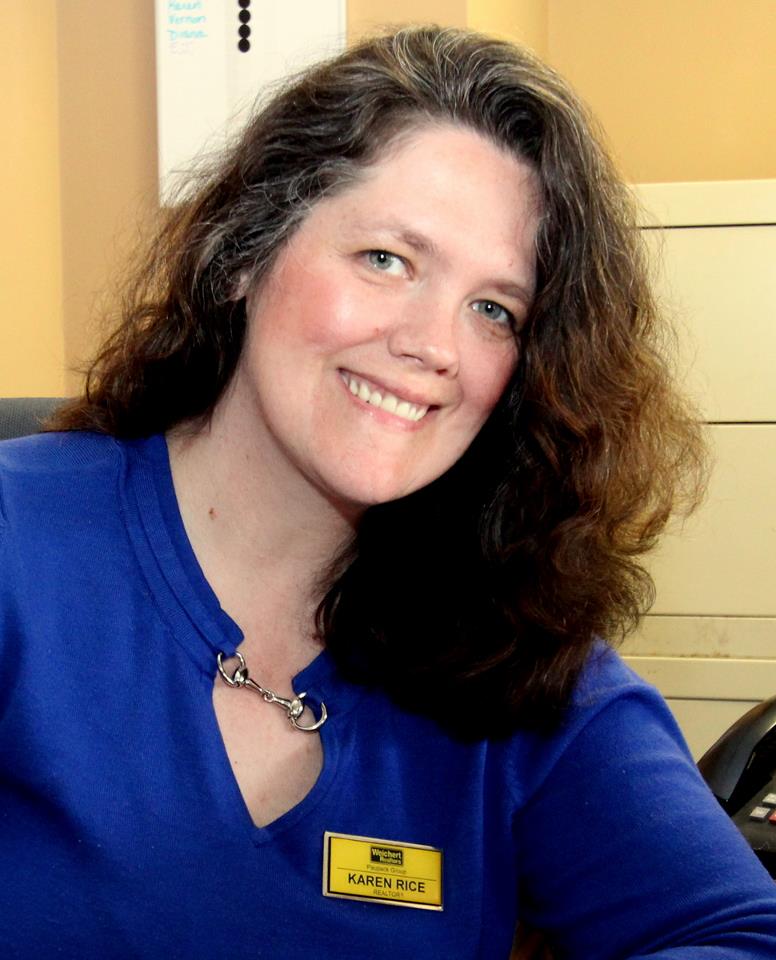 "I was an attendee at the 2013 Triple Play in Atlantic City, NJ. This was my third time at Triple Play and, as usual, I got some great information at the classes, especially yours, The Power of Non-Selling! Much of what you taught, Rossi, was excellent sound advice for REALTORS in this modern era; i.e., clients do NOT want to be "sold." Today's consumer wants to be respected and to be considered important – more important than the transaction. This is how you secure a "client for life," by listening to them, respecting their needs, and not seeing them with only dollar signs in your eyes.
I found concepts you presented to be so refreshing and inspirational, that I returned for the 2nd session, originally with the intention of only staying for what I had missed during the first session, but I ended up staying the entire time. Thank you for enhancing my TriplePlay experience. I certainly hope you come back."
 Karen Rice | REALTOR® (PA) | Weichert REALTORS® Paupack Group 
---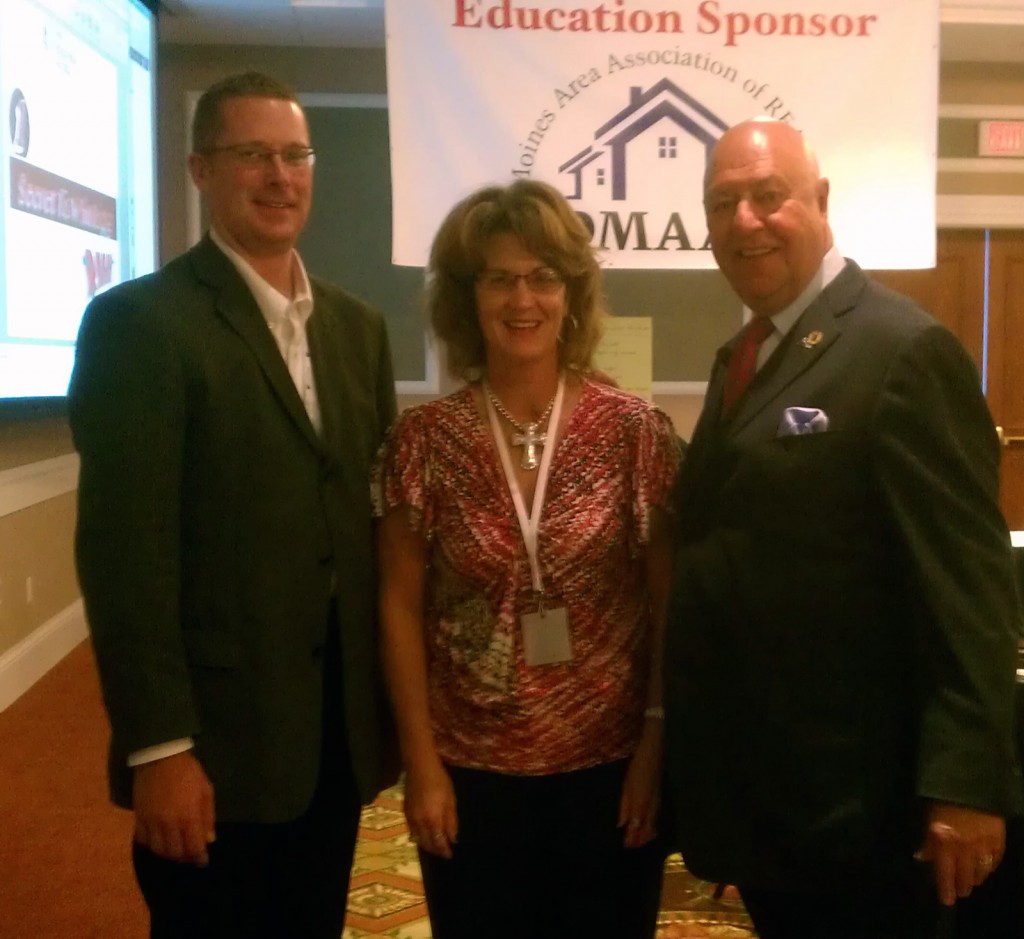 "Dear Rossi, I so appreciated your class! You gave great insight yet such basic information. One thing I realized was I wasn't sure of "my why" to be in Real Estate beyond it isn't age discriminate and my husband and friends thought I'd be great at it. My husband passed away in January 2012 and was my biggest cheerleader! I came to see that "I" haven't been "my cheerleader"! I love people but am not always comfortable around them and recognize I am not always comfortable with "me". My life has changed so drastically and I must find and know me to do this successfully. I cried when I left class yet felt inspired due to the revelations.
I wanted to ask you what your "3rd eye" saw in me but was afraid I'd start crying. I know who I am but is interesting to see what others think or see. Most times people get it right but not always.
The following are things that struck home:
1) Excuses are the tool of the helpless.
2) You don't try to do something – it's nothing more than an excuse not to do it.
3) It's important to love yourself so you can allow others to.
4) What someone says or tells you about themselves, believe it.
5) People don't buy what you do, they buy why you do it.
6) I need to be their "guy".
7) I decide whether I will be productive or unproductive.
8) Mirror – Pace – Lead
I look forward to reading your book and leaning more! God Bless you for all you do!"
M M | Iowa REALTOR®
---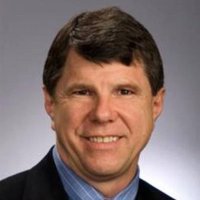 "Rossi, you rocked the house at the ICAAR (Iowa City Area Association of REALTORS®) Leadership Retreat. I've been a real estate broker for 35 years and have seen many speakers, but you gave us something to "take to the bank" and were humble, generous and entertaining while you did it. This presentation was not about you, it was by you. It was about us and ourneeds and how best to reach our goals with honor and dignity. You are a great guy and a super speaker / facilitator. Thank you for the added value for us and for sharing yourself."
Jeff Edberg | Director ICAAR | Commercial Broker, Skogman Realty
.
---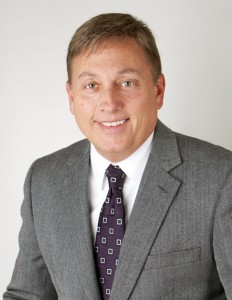 "Rossi, you have taught Business Planning for us several times in recent years. Your teaching and the student evaluation results have been consistently outstanding, but to be perfectly candid, we hired you knowing very well that exceptionally high scores and satisfied students were routine in your experience. The elite educators in the field do that routinely. We wanted more. We wanted you to bring us a better version of the already outstanding business planning courses we had seen. Instead, you brought us a course that was (and is) truly in a category by itself. Mr. Rossi, your course taps into every aspect of the business and every subtle aspect of human behavior in ways that do not merely motivate and inform, but actually mobilize students to use every resource they have to take significant actions that will directly, positively impact their professional and personal lives. Our students wanted a new look at the bottom line, and they got it. We wanted something better than excellence, so we got Rossi."
Rod McIntyre, Ph.D. | Vice-President of Program Development | Kansas Association of REALTORS®
---
"What a great way to start our Owners' Summit Event with you, Rossi, as our keynote speaker. As the humor and 'outside' person, you prepared their minds to receive the rest of the information with enthusiasm and gave them many things to think about personally for improvement. You were very effective with our group and so valuable to me personally! Throughout the rest of the Summit there were several resounding "Stop It's!" heard. You were our secret weapon! In Vino Veritas!"
Lisa Poole, CSW | Director of Training | Global Wines Distribution
---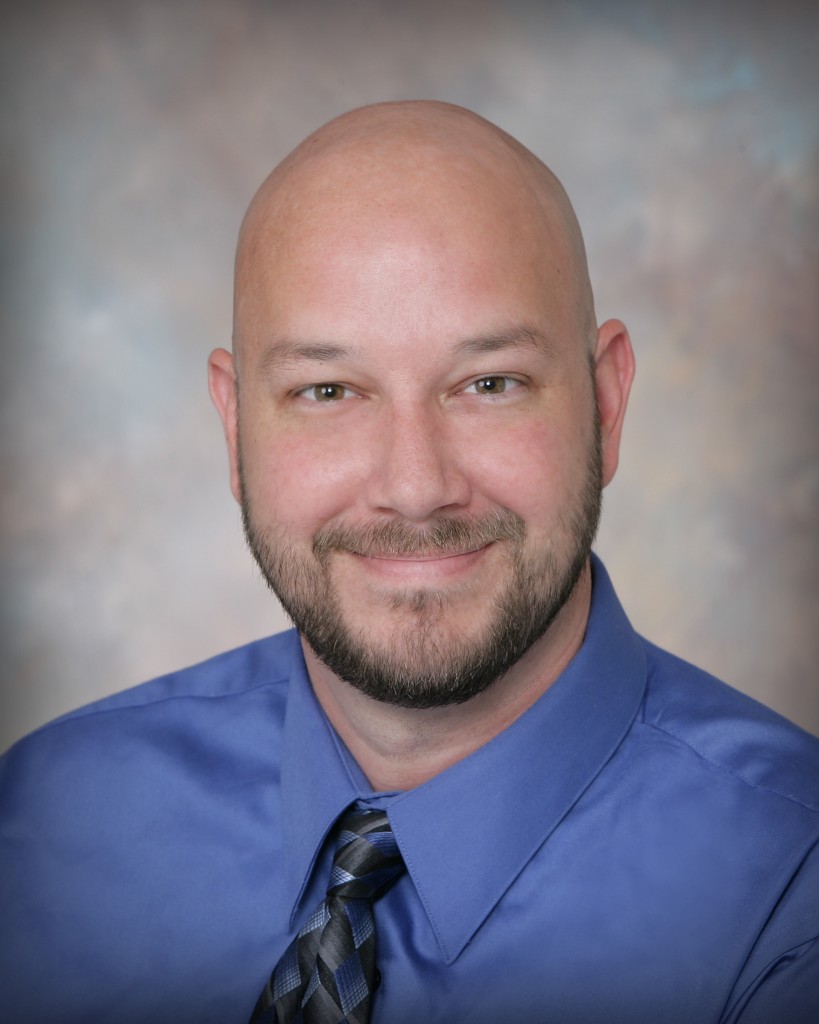 "Rossi, recently you were our main speaker on our Short Sale Symposium at Sea Cruise Conference. Your ability to deliver thought provoking and motivational information is only surpassed by your sense of humor and dynamic personality! We love you Rossi and can't wait to have you at another event!"
Mike Linkenauger | Director of Operations | Short Sale Network 
---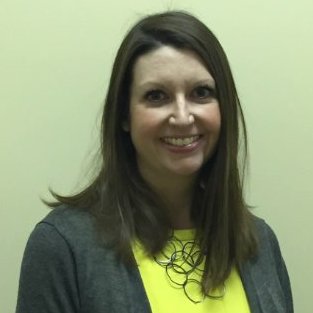 "ROSSI, thank you so much for presenting Things Don't Just Gotta Get Better – YOU Do! at the Memphis Area Association of REALTORS® first-ever Residential Economic Forecast & Planning Summit. Prior to the event, you were extremely accessible and Bobbi was great to work with in coordinating all the details. I could tell the second I met you our members were going to like you because you projected confidence, fun and ease. On top of that, you actually know what you're talking about! I liked that you challenged our members to re-think practices they've been regurgitating for years without re-examining them. The audience was engaged and had a great time during your segment, yet they walked away with things they could go right back to their offices and put into practice. We appreciated having you end the entire summit on a positive, go get 'em note. Thanks, ROSSI!"
Katie Shotts  |  Meetings & Events Coordinator | Memphis Area Association of REALTORS®
---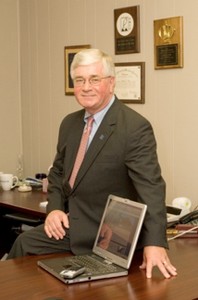 "ROSSI, your presentation to our members was full of fresh, immediately usable ideas that motivated our agents and brokers when they needed it most. Your mind-opening specifics on the Evolution of the Real Estate Consumer were spot on and something our industry needed to know, especially as it applies to "Finding Today's Buyers". You are a truly masterful presenter with the ability to speak to everyone in the room. The buzz was unanimous, "Have Him Back!"
Bob Hay, e-PRO, GRI | President | Pennsylvania Association of REALTORS®
---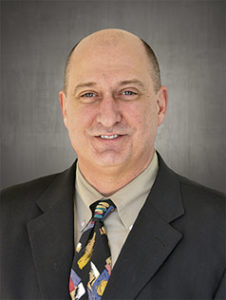 "Rossi, I just wanted to thank you for the many hours you spend reading, researching the internet, studying human life and real estate. In my years of business since 1986, I have seen and heard many educators and speakers deliver classes, seminars, training sessions, etc. I am here to tell you there is a big difference between speakers who can deliver factual information and you. I have experienced the true impact of you, Rossi, the only edutainer, who can deliver content from the platform, cause me to personally internalize the information, and further move me to action. This ability is an art brought about by your deep insight into human life, the people you speak to, and, most importantly, your ability to help us apply the information in our competitive careers in real estate. Again, thank you for the hours you spend keeping us in touch with the information, our industry and ourselves. Keep Smiling!"
Patrick Crawford | Broker/Owner | Realty Executives Triangle | Raleigh, NC
---
"Thank you Rossi for sharing your talent, your positive energy, and your wonderful philosophy with our PAR Leadership class. I am grateful that I was able to meet you and share in your insights."
Patrice Merzanis | EVP | Pennsylvania Association of REALTORS®
---
"Rossi, I've known you for almost ten years now and I'm amazed at how your brain never stands still. You are always on the leading edge of where our profession 'will be' instead of loitering in the past. As you and I agree, perfection does not exist; therefore, we must strive for excellence – a behavior you model well my friend. I have watched you work a room to rattle old ideas out of agents and brokers and flood them with new techniques, strategies, tools, and systems so they may succeed in the exciting future of real estate.
The valued information you've provided for our brokers and associates has truly changed their lives and level of success! I look forward to a long term relationship with you working with all our associates."
---
"After experiencing a seminar with you, Rossi, as a guest speaker, the motivation I came away with was overwhelming. If after your session, someone does not want to go out and take on the world, they may want to check themselves for a pulse – YOU are that Good!"
Mark Miller | V.P. | Custom Stamp Makers, Inc.
---
"On behalf of the REALTORS Association of South Central Wisconsin, I want to thank you for being at our Blitz. The evaluations have been tallied and it's official – you were a HIT! Attendees wrote over and over again that you were the best part of the day. In addition, we appreciate you making our manager's lunch a success. We truly appreciate you taking the time to be with us."
Janine Smith | Assistant EVP | REALTORS® Association of South Central Wisconsin
---
"Coldwell Banker is fortunate to work with you, Rossi, on numerous occasions. You have a passion for your material which comes through during your presentation. You are always entertaining and informative and well received by your audience."
Richard May | VP | Coldwell Banker
---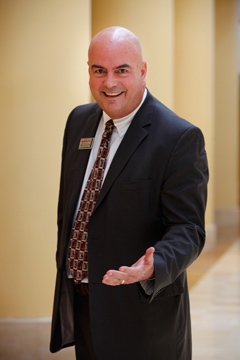 "Rossi, you are an extraordinary educator in the world. You have inspired tens of thousands in your career including myself. As Past President of FL CRS, President of the Florida Association of REALTORS®, NAR and FAR director, Regional VP of CRS, I have seen you interact in many settings. In addition, I have seen your admiration for your partner, best friend, and wife, Bishop. You are one of our finest professionals in the market!"
Tim Kinzler | REALTOR® | Keller Williams | Boca Raton, FL
---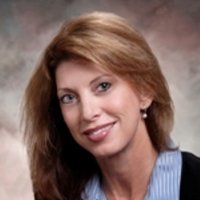 "Rossi, you are a dynamic speaker and motivator. Your years of experience are obvious in your teachings. You have passion and the desire to help everyone be more successful."
Maria Mull | VP of Business Development | AlignMark
---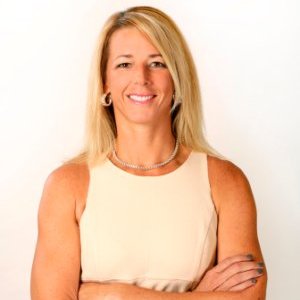 "Well, well, well…what can I say about you, Rossi? I have heard you speak many, many times over the years and enjoy your sessions each and every time. You, as most speakers, are knowledgeable…but you bring your sessions to a new level with your character and charisma. Your audience is always engaged and wide eyed and seem to not be able to get enough of you and your message. Anyone that hires you, Rossi, for a motivational or educational session will not be disappointed! His culinary skills are also to die for!"
Anne Kraft | Regional Executive VP | RIS Media Top 5 in Real Estate Network
---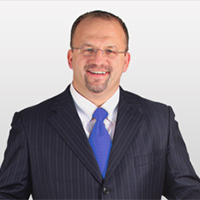 "As the keynote speaker for our Real Estate Mega Event in Florida, you delivered a passionate, timely and very impactful message to the hundreds of agents in attendance. Rossi, you can make agents laugh, and at the same time, drive home serious ideas to increase their business. Thanks for the great event Rossi!"
Max Pigman | REALTOR.com
---
"Rossi, you are a wonderful motivator and make learning to sell fun AND rewarding. I recommend you as a great speaker/presenter."
Jim Davis | Vice President | the Learning Center | GMAC Home Services
---
"Rossi, you are an oustanding author with stellar presentation skills. You are experienced, engaging and a true forward thinker. Additionally, you are the consumate professional."
Bonnie Mays | Broker/Owner | Realty World Mays & Associates
---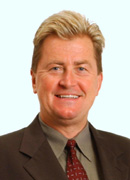 "Rossi, you march to a different drummer! Heck, you have your own band! Whenever I watch and listen to you, ROSSI, I see new possibilities for me, my business, and my family. I just saw you speak to a crowded room of professional speakers and you held them in the palm of your hand for over an hour. Less structure, more liberty, and lots of invention are pathways to your unique delivery. If you listen closely, you'll hear more points between the humor than humor between the points. Your presentation is magical, even when you aren't doing magic. Why not have ROSSI at your next special event?"
Dave Beson, CRS | President | Dave Beson Seminars
---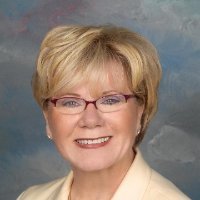 "Jerry Rossi, more commonly known as 'Rossi', you have the unique ability to capture the room and deliver a great message about being the best you can be at your game. Your knowledge, wisdom and wit make you a must for any company to hire.
Rossi will not let you down. Count on him every time."
Denise Whitty | Vice President of Business | OwnAmerica REALTOR® at Signature Sotheby's
---
"Your keynote address, as well as the two afternoon sessions, for our annual Georgia Real Estate Commission School meeting received outstanding reviews! Your talks contained just the right mixture of humor and education and, at the same time, were enlightening and promoted thinking outside of the box. I highly recommend you to any group."
Julie Jackson, CAI | Georgia Chapter Executive Director
---
"Thank you very much for being a part of Tomlinson Black's Spring Education Conference. It was a pleasure having you. You and Bishop made the whole process smooth and painless. The feedback from our course evaluations was outstanding. We can't wait to have you back."
Toni Brown | Education Coordinator | Tomlinson Black Affiliate Services | Coeur d'Alene, ID
---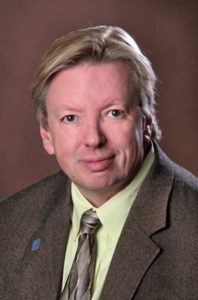 "Rossi, you have been an inspiration to us and our organization, and you have become a friend over the years too. You are dynamic and very motivating, and your ability to evaluate people is second to none. We attend your sessions every time we have the opportunity and were fortunate to hire you to motivate our agents, with impressive results. We highly recommend you."
Robert Hoff | Broker/Owner | Historic & Distinctive Homes | Nashville, TN
---
"Rossi, you are one of the most impressive motivational speakers I have ever met. Your wit and presentation keep your audience spellbound. Not only are you a great speaker but your book, Dog Eat Dog & Vice Versa, should be a mandatory read for everyone in business, especially those in business for themselves."
Stan Jones | CTO |ITG Systems Inc.
---
"Rossi, you are one of the most energetic, positive speakers that I have ever encountered. You had a sincere interest in each person in attendance for the seminar at my local Board of REALTORS®. I walked away inspired, full of positive energy, and ready to take on the world. I have implemented many of your suggestions into my daily routine on how to better my business.
Once you meet Rossi, you will never forget Rossi!"
Ray Crotts | REALTOR® | Prudential C. Dan Joyner & Young REALTORS® | Spartanburg, SC
---
"We believe in bringing top motivational speakers to our company of 50 associates on a regular basis. Rossi, you have spoken to us twice now and I know we'll invite you back. Why? You are personable, engaging, articulate and funny. What you leave us with each time is the fire to recommit to our business. No matter how much we love what we do, we all need periodic injections like you give us. Thanks, Rossi!"
Mary Lascelles | Real Estate Professionals GMAC | Redding, CA
---
"I've had the opportunity to work with you, Rossi, on several occasions over the past couple of years and have enjoyed the energy that you bring to the table. Beyond that, you are an abundance of creative ideas that help keep your marketing ideas fresh.
Anyone looking for a way to reinvigorate their staff, and bottom line, then you, Rossi are the guy."
Joshua Carlsen | National Sales Manager | expresscopy.com Info USA
---
"You have a way, Rossi, of bringing to light, in a very positive, fun manner, beliefs that may be hindering success. You work, not only to help us identify those erroneous beliefs, but provide the tools to eradicate them — in terms that an average person can understand and implement! When I see your name on the list of presenters, I don't have to question whether the session will be both beneficial and fun."
Ann Brigham | Real Estate Agent | RE/MAX Properties North
---
"Rossi, you are an excellent, knowledgeable speaker. I have attended several of your events. I always walk away with specific actions to put in place to improve my business/systems."
Lisa Kanter | Sales Manager | RE/MAX State Line | Leawood, KS
---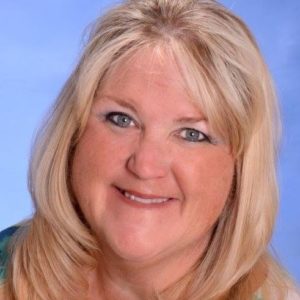 "Rossi, as a top national, motivational speaker/career coach, your ideas are creative and "out of the box". Yet you offer good common sense approach to successfully grow a business. Your tips and "how to's" work for a one person shop as well as a corporate environment."
Memory Hopkins | Sales Manager | Watson Realty Corp. | Palm Coast, FL
---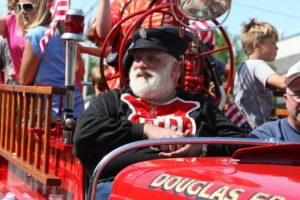 "Rossi, you have always presented education and improvement in efficient productivity, clearly with humor. Your fresh interpretation of technology is spot on, current, and advanced in formative thought. I have had the pleasure and benefit of your passion for sharing for 25 years.
I wanted your word spread and hounded you into writing a book so others could benefit from my experience. Pardon the pun, it came out  Dog Eat Dog & Vice Versa. (Read it and you'll understand his greatness.) When you say "Stop it!" you mean doing the same thing and expecting different results is crazy. I love your methods – laugh, learn, and grow."
Mike Race | Broker/Owner | Coldwell Banker Race Realty | Juneau, AK
---
"You, Rossi, are not only a motivational speaker, but you provide the meat and potatoes in every seminar. Your words of wisdom are expressed in a fashion that keeps your audience attentive, excited, and wishing they had met you earlier. Time with you, Rossi, is time well spent…you help people and their careers flourish!"
Phil Lande | RE/MAX Legends | Indianapolis, IN
---
"Rossi, as the featured speaker at one of our annual events, you were asked to provide an entertaining, motivating and substantive presentation. Not an easy assignment! You provided all three – and then some. Rossi, you are a true professional – I highly recommend you!"
Mark Hanna | Senior Business Consultant | Weichert Real Estate Affiliates | Morris Plains, NJ
---
"You have met twice now, Rossi, with my office. You brought a style and command of reality that caused participants to not only think but also do. Your goal setting and teaching methods bring results. Out of 50 real estate agents and staff who attended your last meeting with us, I know personally of at least 20 who took action and have seen positive results – because of you. Others would be wise in contacting you and getting you in front of their team."
Ross Domke | President | Real Estate Professionals GMAC | Redding, CA
---
"My friend Rossi, you are a great listener, a great teacher, and one heck of a speaker. You pull no punches, tell things as you see them, and have an insatiable appetite for knowledge… love your power of the human brain! Anyone looking for a great speaker to rally their troops or a great book, Dog Eat Dog & Vice Versa, to boost their business should call you, Rossi. It is that simple."
Justin S. Zimmerman, P.A. | REALTOR ® | Webpreneur | Fort Lauderdale, FL
---
"Being a Real Estate Technology vendor myself for several years and attending dozens of conferences, trade shows, etc., I've attended hundreds of sessions with speakers such as you, Rossi. You rank right up there with the best of them! It's been my pleasure to also have shared many flights together to/from these events (we both live in the Raleigh, NC area) and I can say you are a great person and friend as well."
Roger Livingston | Regional Sales Manager | Advanced Access
---
"I can't remember when we last had you, Rossi, as our speaker/presenter – must be getting old(er) – seems like only yesterday. You provided great information and inspired our employees. I can only hope they continue to use your information. Good value for our dollar."
Bob Bailey | Regional President |First American Title
---
We Recommend Rossi…
(click letter to enlarge)