My Purpose today is to make a difference and get paid – Because in Life – It's Just About 2 Things
                         RE/Boot – RE/Frame – RE/Fresh
Here is a Class Default Setting Change. DON'T RAISE YOUR HAND!
Silent Poll –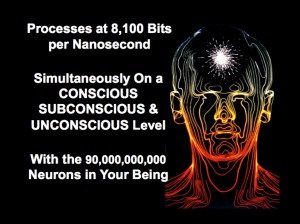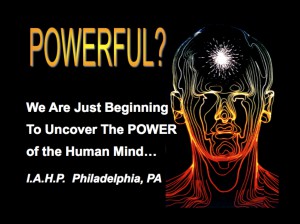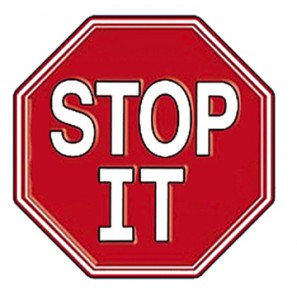 To RE/Boot, First Close all your programs – Family (dysfunctional), GUILT (weight exercise), Plate Spinning, Physical Health, Voices Yama Yama Man, Games, Regret, Anger (Depression is Anger without emotion), Fear, and Scarcity.
DON'T PUT CRAP IN YOUR COMPUTER
QUALITY TIME WITH YOUR FAMILY – Is a Guilt Trip
You come at life from two positions – EXPERIENCE or EXPERIMENT   AKA  Two hands Experiential or Experimental
It's Just 2 Things
 
What if you could love what you get paid for? Really tempting to spend time trying to get paid for what you love. It's probably easier and certainly more direct to talk to yourself about loving what you do.
Look at yourself from outside of yourself — a Psychological Selfie

Cognitive reframing is a psychological technique that consists of identifying and then disputing irrational or maladaptive thoughts. Reframing is a way of viewing and experiencing events, ideas, concepts and emotions to find more positive alternatives.
RE/Frame those things you must do but don't prefer to do. Reframing is similar to seasoning food. If you don't like the taste, add a little…
Let's start with PROSPECTING – Even the word effects me (it may not bother or concern you) negatively. So here is the RE/Frame –
                        Continually Practice Lead Generation Activity
Lead Generation Activity is EVERYTHING you do.
I know, now you're saying to yourself, "I should do this …" or " I should do that …" Here is an excellent RE/Frame
DON'T SHOULD ON YOURSELF! And don't should on anyone else either there is already too many should ing on us already!
montra                          I WILL NOT SHOULD ON MYSELF
RE/Frame EVERYTHING on your To Do List you don't like or isn't top of your list.
Paperwork                           I am the Detail Guy – If you can't afford to hire a Detail Guy, you are the Detail Guy
Taxes                                     I love paying taxes.
Open House                         YOU'RE KIDDING ME RIGHT?
Showing Properties            GO EXPLORING
Cooking                                 your call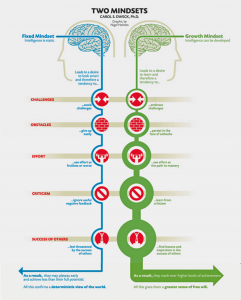 IT'S ONLY 2 THINGS                     http://ItsOnly2Things.com
Habits are a choice – Giving is a choice – Reactions are a choice – Ideas are a choice – Connections are a choice
Reputation is a choice – The work is a choice – Words are a choice – Leading is a choice – Success is a choice
No one can be responsible for where or how we each begin. No one has the freedom to do anything or everything, and all choices bring consequences. What we choose to do next, though, how to spend our resources or attention or effort, this is what defines us.

Anew – Cognitive Refreshing
#1 Demand of 2015 Evolved Consumer – They want to work with someone who will LISTEN!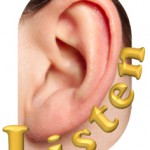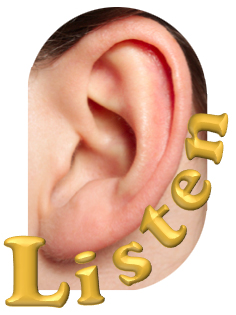 Rupert Murdoch bought REALTOR.com's parent company Move Inc for $950 Million – IT WAS A STEAL!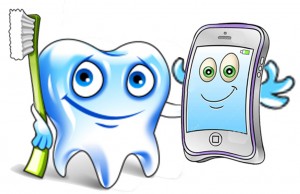 Smart Phones
Land Lines – Google Fiber –
FULL FUNNEL MARKETING
BRANDING IS WHAT THEY SAY ABOUT YOU WHEN YOU'RE NOT IN THE ROOM
If you do what everyone else does, you get what everyone else gets! STOP IT!
Lead Generation Activity! What are YOU doing Different? It's Just 2 Things


The INTERNET is one BIG Real Estate Mall where EVERYONE is in the same "Me Too" Business! Smart Money catches suspects before they get to the Mall!
                    This Is Why

Has partnered with AdWerx!  Click Logo to check your Zips and get a Re/Max 15% Discount.
Meet the CEO of AdWerx Jed Carlson in an interview with ROSSI Confidence is the New Currency. Confidence is a Choice – It's Just 2 Things
Rossi@RossiSpeaks.com

FROM INC MAGAZINE
10 Ways to Stay Positive in a Negative World:
1. Surround yourself with loving people who bring out the best in you.
The company you keep should inspire you, support you, and bring your best self to light. If the people you hang around don't make you feel loved and respected, it's time to reevaluate why you chose these people as friends. Focus on people who spread love and a zest for life, not those who perpetuate hate and fear.
2. Smile in celebration of all the good in your life.
You may not feel you have much to smile about, but even your own heartbeat is reason enough to feel happy. Despite your current circumstances, you can turn your whole life around simply by showing thanks for your blessings. Smile because you're alive and you have the power to create greatness, and life will give you even more reasons to feel alive.
3. Have a positive accountability partner.
You can lovingly keep each other in check by keeping tabs on each other's energy, and kindly point out when the other one starts to draw in too much negativity. If you catch your partner watching too many negative programs on TV or listening to mindless music on the radio, call them out on it and suggest some alternatives, such as going outside or reading an uplifting book. This will help keep both of your energy levels up, and give you a support system for becoming your best, most positive self.
4. Limit negative media and entertainment.
"The news is where they begin with 'Good Evening,' and then tell you why it isn't." – Robert Orben
Most of the time, the news, radio, latest big-screen movies, and other modern media portray the world in a shallow, depressing, and hostile way. Too much exposure to these programs might awaken anger, anxiety, or depression in you, which will affect your energy levels. Instead of turning on the evening news, read positive articles like the ones you see on our website, or watch some motivational videos on YouTube. Pretty soon, you will most likely catch yourself craving the positive outlets and keeping the negative ones at bay.
5. Replace negative habits with more positive ones.
Just like limiting your contact with negative media, you can easily replace other negative habits in your life with more uplifting practices. Ditch junk food and incorporate more fresh, whole foods into your diet, or trade shopping for helping out at the local homeless shelter. Just do anything that makes you feel good instead of subjecting yourself to things that make you feel lousy. We were meant to feel vibrant and thrive in this lifetime, so seek out activities and habits that make you feel that way!
6. Practice "flipping your focus".
Many times, we magnify the world's problems while forgetting about all the positive aspects of life that are right in front of us. When you catch your mind drifting to the darker parts of this world, focus on things that make you feel light instead: families playing at the park, a stranger smiling at you, or the person who complimented you on your outfit. The world is only as dark as we make it out to be.
7. Laugh more often!
According to a recent study, children laugh 200 times a day while the average adult only laughs 4. If you haven't laughed yet today, spend some quality time with your kids, watch funny videos on YouTube, or do something silly with friends. The world presents plenty of opportunities to laugh, we just have to take them!
8. Disconnect from the world and learn to enjoy some quiet time alone.
Go to a sacred space in the woods or on the coastline where you feel peaceful and closest to the stillness all around you. Turn off your phone for a while, and just meditate, go within, and embrace some solitude. Avoid over-thinking, center yourself, and get away from all of life's responsibilities for a while.
9. Give more hugs.
If you have to, wear a free hugs t-shirt and offer people a warm embrace as they walk into the mall or local grocery store. This will help spread the love revolution and increase your positive energy as well; we may have a lot of violence in the world, but a hug can instantly remind us of our true loving nature.
10. Cleanse your mind, body, and spirit.
Your body is your temple, and it's vital that you keep it healthy and strong so that it can serve as your haven when life starts to throw you curveballs. If you do encounter negative energy, eating whole, raw, plant-based foods will nourish your body and help you keep calm within the storm. Also, smudging your home or body with sage or enjoying a "BLISS Bath" can cleanse your mind and spirit, and allow the positive energy to keep flowing through you.