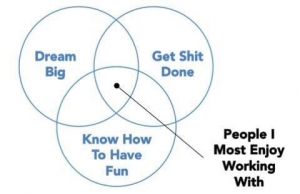 "I've Gotta Guy"
Parties – work parties, neighborhood parties, family parties, all full of varied and open conversations. But conversations that begin with "I Gotta Guy" captures the attention of the room.
What kind of guy? It doesn't matter; yard guy, plumbing guy, jewelry guy, mortgage guy, investment guy, and, don't forget, fitness guy, carpet guy, babysitting guy, 'you name it' guy! It's 'in' to know the best, quickest, cheapest, smartest, and most dependable GUY!
Why is knowing 'A Guy' so important. I believe it's because we've become numb to 'marketing hype'. You know, that made up information extoling the virtues of a product, person, or service that we are bombarded with 24/7! We mute, delete, avoid, and otherwise just become unconscious to them. But a personal referral on the other hand, now that's something we trust.
At a cocktail party last week, the conversation turned to, "We're thinking of remodeling our kitchen…" when a voice sang out, "I got a guy." All heads turned, ears perked, and silence fell. James, a respected neighbor, continued, "We were impressed with the quality of her work and the speed of completion. Plus her crew cleaned up every night before they left." Her name and number were quickly absorbed by numerous smartphones.
This proves it. We have a guy, want a guy, or perhaps want to "be the guy." Doctors, dentists, lawyers, fitness trainers, bankers, caterers – there are many who want to be your guy. So why should you not be their guy?
For years I've been sharing with audiences the importance of creating a compelling consumer experience, then following-up and staying in touch with anyone and everyone who knows or transacts business with you. I learned this from my broker when I began the profession of real estate. "You want to provide memorable attention and service to all who do business with you," Doyle Pargin told me. "First because it's your job, second because you'll want their real estate business for life, and third because you want them to refer you to all their friends, family, and work associates."
By doing what he said, I could easily demonstrate that 60% of my business came from my 'Sphere of Influence', as I later learned to call it. Today, the percentage of business I derive from my sphere is closer to 90%. It's the same with my clients and their business. Rob McCain of Coldwell Banker Real Estate Professionals in Iowa City, IA said, "Rossi, you're the one who taught me to fish where the fish are. I no longer blindly look for new business, I simply take care of and pay attention to what I have."
It's obvious that Rob wants to be their "Real Estate Guy" as he's taken it to a HNL (Hole Nuther Level – from comedian Keegan Michael Key). Rob has become the Pie Guy delivering hundreds of fresh hot pies every year to his sphere.
Now I'm not telling you to become the Pie Guy but with the prevalence of mass social media marketing, the increase of competition, and the flood of individuals with signs and sandwich boards saying, "Pick Me, Choose Me, and I Gotta A Guy," it's easy to get lost. If you're not present in the life and mind of your past clients and customers, their memory of you fades. They mention at a party that they're contemplating selling their home and 'POW' someone says, "I Gotta a Guy!"
So here is your New Year's resolution. Keep close with your sphere and become Their Guy! What's the best way to do this you ask? Well, you can go to my Blog Post, "Get Off Your Aspirations." There I post over a hundred ways to contact and stay in contact with people. Give it a look.
However, I'm Beta Testing a new service from a highly efficacious company I've had a positive and productive relationship with for several years. It promises to help you become 'The Guy' for less money and effort than I ever thought possible.
YES, 2019 is gearing up to be one hell of a Productive year. Stay tuned for more results or, to be on the list of First to Know, email me at Rossi@RossiSpeaks.com with the subject line "I Wanna Be The Guy".
Rossi & 'Bishop' are real estate brokers in Raleigh, NC with Northside Realty where they actively engaged daily in their listing and sales referral only business.
And Yes, they would love to be your Real Estate Guy (s). Bobbi 'Bishop' Rossi, and Rossi  residential real estate in Raleigh, NC. Working with a most excellent company.

Call them 919-931-2222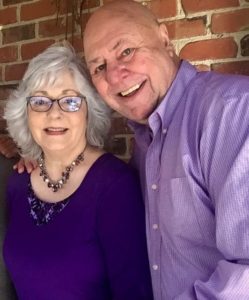 Want Help – to be Their Guy?
OK, AdWerx has done it again. This is the best Top of Mind Sphere of Influence tool I've ever seen. Although it was made for real estate it works for EVERY Small Business. Enter Promo code Rossi for a further discount at checkout. No long term contracts
Rossi@RossiSpeaks.com