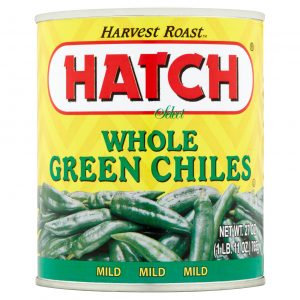 This is for those of us who do not have access to fresh roasted Hatch NM Green Chiles
I buy them from Walmart by the case *free shipping
1                Large Can Hatch Roasted Green Chiles – dice into ½ inch large pieces
1                Whole Chicken – Boiled and picked with bones & skin returned to pot and reduced to stock – Stock will be used later
40 – 45       Uncooked Corn Tortillas
                  Olive Oil
4 – 5 cups   Shredded Sharp Cheddar Cheese
2 cups        Sour Cream
1 tps          Fine chopped garlic
½ tps         Marjoram or Oregano
¼ tps         Cumin (more if to taste, but careful oregano and cumin can ruin a dish)
                  HOT NM Green Chile Powder to taste (I use 4 heaping Tbs)
                  Salt to taste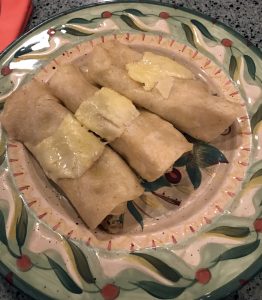 ________________________________________________________
Flash Fry Tortillas in Olive Oil, do not over cook. Set aside. These will be filled and rolled later.
Drain Chilies from can retain the juice
Pick the chicken off the bones and shred medium small
Place chicken in large bowel and dried seasoning (not the chile powder yet) and mix lightly.
Add the cheese leaving some to sprinkle on top.
Add all the diced chile and sour cream and stir.
Add the juice from the chile can and stir.
Add HOT chicken stock from pot to loosen the mixture to about the consistency of thick oatmeal.
Taste and add salt and Hot NM Green Chile Powder and stir.
Spoon into Tortillas and roll, place tightly in large casserole dish's, sprinkle with cheese and place into a 275 degree oven until cheese melts about 25 minutes. Watch it. Don't let the tortillas dry out and become crusty on the edges. If they get dry pour a little chicken stock on them.