Still Working Like It's 1999?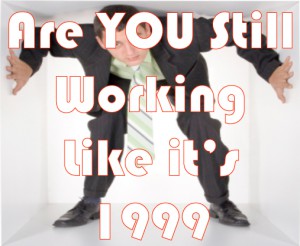 "When you think out of the box, you're just in another box."  ROSSI Speaks
Technology is just another box.
http://SocialMedia.RossiSpeaks.com for an exciting video on how Social Media has changed the world. Think Egypt, Libya, next Cuba, and Venezuela.
WHAT ARE?
WINNERS      WEINERS      WHINERS
1999 _       _ |          Re-Frame 
Floor Duty                 Calls Go Directly to
Agent's Smartphone
Flyers to Offices        Peer-to-Peer Email Campaign 
                                      http://eCampaignPRO.RossiSpeaks.com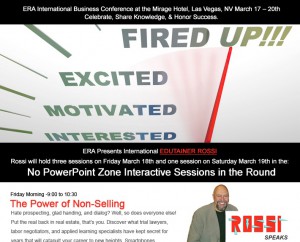 Information Boxes     Short Codes
                                        http://PROtexting.RossiSpeaks.com
Sign Riders               Short Codes (above)
Office Meetings       Marketing Sessions
Open Houses           Events
Farming                    Social Media – LinkedIn,
Facebook,  Twitter, at minimum
Prospecting              Lead Generation Activities
Business Card          QR Code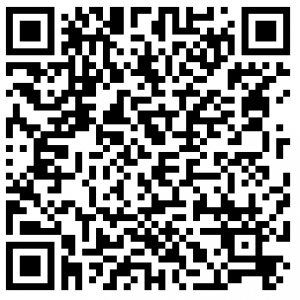 There are many people touting the values of QR Codes – I believe their highest and best use is simply on a business card (which someone can easily scan into their Smartphone's directory of people) or in paper ads and marketing pieces. To think that someone will exit their car to scan in a QR Code on a sign on a property defeats the purpose of ease and speed. For a free QR Code Maker http://QRmaker.RossiSpeaks.com
                                       Rossi's Business Card
Photo Business Card   Video Biography
                                         Not like this –                                  http://www.youtube.com/watchv=HAeprWIOQqQ
Recommendations      Video Testimonials
Difference between an Ad/Recommendation and a Testimonial is; An Ad/Recommendation is written about you. A Testimonial is written to you. "People no longer believe in ads." Stephen Brooks, Advertising Correspondent for MediaGuardian –  April 2004
Listing Domains Video Testimonial from ERA 2009 IBC
Newspaper Ads            Blogs & Video Blogs
RE Magazines              Virtual Tours – Video
Real Estate Channel   YouTube Channel – Video
                                      Hook of Emotion
Flash Pages                  Web Page as a Blog
Beautiful Website       BLOG WEBSITE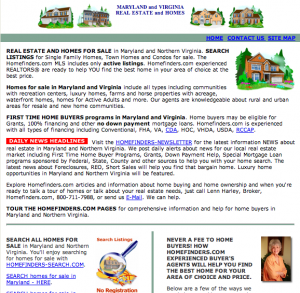 My thanks to Lynn Harley – A truly GREAT Broker and Friend.
Website                       Consumer Centric Site
Business Goals          LIFE GOALS
Personal Goals
BASICS                      BACK TO THE BASICS – Basics have
not changed, they have only been
expedited by technology.
Work Smart             Defining WORK SMART – "Doing the
                                   BASICS Better and More Often than
                                   Anyone Else." Rossi
Presenting                Listening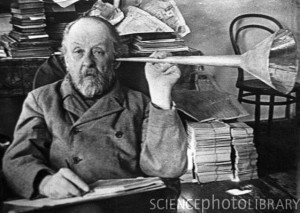 Taking                       Giving
Building Your          BUILDING THEIR DREAM
Business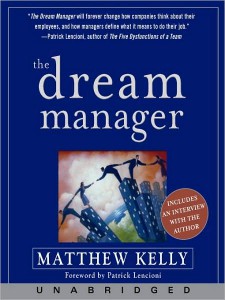 Leading Edge             THE CENTER IS THE NEW EDGE