A-Z Things Just Don't Gotta Get Better – You Do!
In a negatively-induced market, we hear the mantra of the Rah Rah Coaches, "It's going to get better!" Therefore, we wait and wait and wait, and guess what – it doesn't! In the interim, we have wasted away our time waiting. STOP IT! It's time to sharpen the saw. Four major teeth will be highlighted and sharpened: Attitude (a learned behavior) – Personal / Business Planning (short cuts) – Technology (new stuff) – Marketing (not the same old stuff).
Rossi's goal for this class is for you to walk out ENERGIZED, REFRESHED, and EDUTAINED. So come early and stay late to get all the extras.
Attitude
Attitude – not just positive and negative, it is all points between
Are you A) motivating or B) de-motivating?
There is no C – And why we ask this question.
What is the value of Attitude?
"Regret is a darkroom where we develop our Negatives."
Optimism – Pessimism
Nature / Nurture
Take the Learned Optimism test by Dr. Martin Seligman
Personal / Business Planning
Why combined Personal / Business.
A Plan must be congruent with our Values – Values Prioritization Sheet.
Prioritization – One of life's best lessons
Life Goals – Business Goals
Five Sensing the Future
Income is not just a Goal, it's a Direction
Technology
Why NAR's e-PRO Certification is a Deal
Smart Phone – Dumb User
Contact Management System
Don't leave home without it.
Social Media is a Place – not a Destination
Strict Do's and Don'ts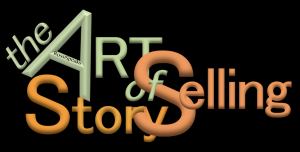 Marketing
Understanding the Evolved Consumer
Today's 95% Rule
LOOK
HOOK
COOK
Marketing is Everything
Marketing is a Generational Thing
__ __ __ __ Generation that is
Back to the Plan
What's Hot vs. What's Working