Kristy Schanel

We drove you crazy looking for vacant land! Thanks for all your patience and not acting like Salespeople, you were more like guidance counselors. Wow, what a GREAT 10 acre parcel you found us. Everything closed smoothly and we could not be happier. We tell everyone about our new friends, Bishop & Rossi!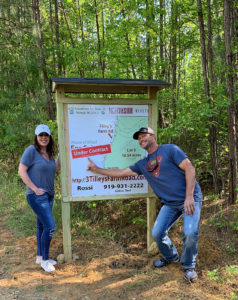 Jonathan Wallace

A year after you sold us a piece of property, we realized it wouldn't work for us. We called you and 5 hours after you put up a Big Kiosk Sign, it SOLD! And we made a profit. Wow, when others said you guys were wizards, we didn't believe them. Now, We Believe.
Thanks so much for all you do to help others WIN!
Aeona M

It was great how you worked with us for days getting our home ready to sell. Having a handyman, John, at your call was more than I expected. Next, 'Pricing', which we know can be tricky, is definitely your forte. You said, "The Price Point on your property is…" Then explained that all prices are negotiable. Correct, and we got more than we expected. You guys are fun, interesting, and do what you say you'll do. Could we ask for more? Yes. You found us the home of our dreams. Thanks, we miss talking with you daily.
Rita C

Bobbi and Rossi, you are amazing people! Just like my son Andrew said. You went above and beyond… You were there every step of the way! You made a typically life changing event run smoothly with your constant and heartfelt support. Thank you so much for being there for me. Hugs, Rita
Carl Jones

As you know, we had not lived in the Raleigh area for over 20 years. Things had changed quite a bit. Bobbi and Rossi, you helped us navigate those changes. You paid close attention to our different "wants" in a house. We ultimately found a house, with your invaluable expertise, with everything we wanted. If we ever sell this house, we would want to use you again.
Domenic Melillo

I have never met real estate people who were so warm and welcoming from the first moment we met. You made the whole transaction smooth and a joyful experience. Thank you Bobbi and Rossi!!
Daries Biggerstaff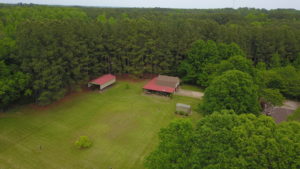 The selling of two properties with Northside Realty was done very professionally with the help of you, our realtors, Bobbi and Rossi. From start to finish my brother, sister and I were walked through the process and explained every step along the way. I recommend you in the purchasing and/or selling of any properties…..after the selling process is over, you will have made two new friends to enjoy.
Andrew Cannata

Bobbi and Rossi, you are awesome realtors who went the extra mile to be sure all ends were covered during the process. As you know, we had a difficult experience with our builder, but you were with us every step of the way and got us through it. We recommend you to all of our friends and relatives.
Greg Lyon

If you're looking to buy or sell real estate, I highly recommend and strongly urge my friends to call you, Rossi and Bishop. With your help, I closed on my dream home yesterday. I know it would not have happened without you. You both are great friends, but even better real estate professionals.
Here are just a few reasons why I think you guys are the bomb:
1. I bought in an area where houses sell in hours and if you aren't one of the few people who jump on it while "coming soon", you're too late. You two were on top of the market and got me there first!
2. You are excellent, calculated, and caring negotiators – my deal was tricky and you made it happen because of your high degree of people skills.
3. You are hooked up and well connected. You connected me with a seasoned and outstanding banker. Without him the deal would not have happened. I was turned down several times. Your guy got creative and found a way when others didn't because of his broad experience and knowledge.
4. You also recommended some great contractors who actually showed up!
Take it from a person who, in the past, has bought and sold real estate on my own several times and did not give realtors the full benefit of the doubt. I eat my words now because this was a totally different experience and would not have happened if not for you, Rossi and Bishop. To you, I say thanks so much. To you all, I say call them.
You guys made it happen and I am thrilled!

Bishop & Rossi are Brokers here in Raleigh with Northside Realty Inc.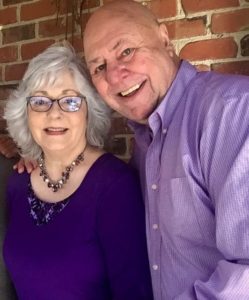 [/fusion_text][/fusion_builder_column][/fusion_builder_row][/fusion_builder_container]