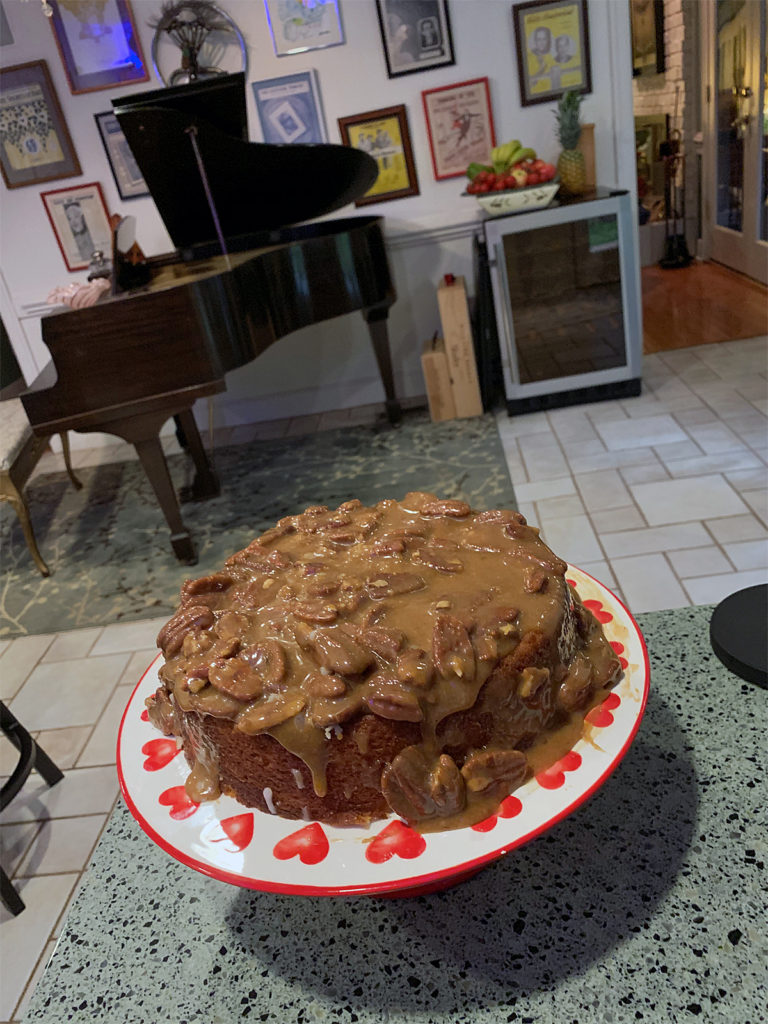 Buy a pre-baked cake from Grocer – you know the ones in the clear plastic dome and the hole in the middle.  Angel Food, Pudding Cake, Lemon. What ever the store has. Slice off top. Usually some gooey stuff. keep to the side.
Melt 1 bag of Kraft Caramel's in double boiler. Ie one smaller pan in larger one with water enough to bring to a boil.
While caramel's melt roast 2 cups of shelled pecans on a cookie sheet at 250 for 15 minutes.
To the pan with the Caramel's add
1/4 Cup of Karo Syrup light or dark
1/4 Stick of Butter
2 tsp Saigon Cinnamon (yes there is a difference)
1/3 can Eagle Brand Milk
Stir mixture until melted and blended together then fold in roasted pecans.
Put cake on plate, taking excess pieces to fill center hole half way. Spoon in some of the pecan Carmel mixture into center then  put more pieces and press down. Now pour remaining mixture on cake and spread heavily. Let sit an hour before serving.  Your guest will want seconds.