ROSSI Speaks his mind…AdWerx an Efficacious Way To Spend Marketing Dollar$


With over 46 year real estate experience – I believe AdWerx is a superior place to spend your marketing dollars. Keeping YOU TOP OF CONSUMERS' MINDS in  your specifically targeted market.
AdWerx is NOT a lead generation company – it's an Agent Marketing Company
Why AdWerx? Shhhh don'e tell everyone, instead of fighting for space and attention in the BIG real estate mall called the Internet, you can put your sign on the consumers' screen while they are on their way to the BIG real estate mall. Get it! It's not just some screen, but the consumers screen in your chosen zip code(s)! The old way was – a bus bench, banner ad, TV spot, Movie Screen, newsletter, postcards, real estate book, and little league team jacket. Now it's AdWerx, a 24/7 advertising and marketing partner that targets YOU to YOUR Neighborhood of choice!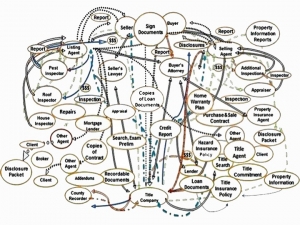 Go to http://AdWerx.com and use promo code ROSSI for your discount.
Rossi's Brief Real Estate Marketing History
In my book, Dog Eat Dog & Vice Versa: 9 Secrets To Put The Bite Into Your Marketing, I state, "Your Website Is A Billboard In The Middle Of Nowhere To Which YOU Drive Traffic."
As the Internet, specifically Social Media, grew more coaches, managers, and owner/brokers, both franchised and not, complained about the massive amount of time agents were spending online. "What business are you getting out of it?" they screeched! Truthfully, from 2006 to 2010 damn few were getting much of anything out of it. ANONIMITY was the new game in town! "I don't want to give you any information about me!" cried the consumer. And a smoldering new market was born. Lead Generation Companies popped up like pimples on prom night.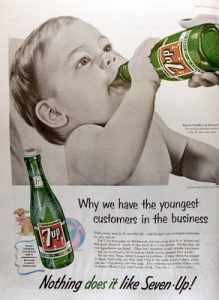 Leads! Leads! Get'ur Red Hot Leads Here! WHAT A CROCK!
Game on! Every name scraped off every real estate related website was sold to agents for a fee. Many 'not so honest' 'lead generation' companies sold the same names to different associates more than once! A travesty in my book! Agents got into the habit of buying "Leads!" Associates would cockily say, "I got eleven leads today." I would ask how many they sold? "Well, one was for a trailer in the county, I don't work those. The other five haven't returned my call yet. If the agent/broker buying the 'lead' was worth their salt, they would put them in a database and continually churn them until they would list, buy, or die! But FIRST they paid for them!
So pay for leads or work for leads
That's the way it's BEEN since my first year (1971) in real estate. I worked daily to generate LEADS! Once I had a lead, I would categorize them as suspects A, B, or C. 'A' they want to buy or sell NOW. 'B' they want to sell or buy later. 'C' they can fog a mirror.
As a real estate entrepreneur, you wake up every morning unemployed and spend your day looking for a job! Find a LEAD – someone who wants to buy or sell. Isn't that the truth? Or can you not handle the Truth!
So what are you doing to make that happen? Think of the 1.7 Million REALTORS and the other .8 million that are not REALTORS that are wandering the desert looking for leads. Are you doing what they do or are you doing something different? Chapter 10 of my book is, "If You Dare To Be Unique, You Don't Have To Compete." True statement, because if you do what everyone else does, you get what everyone else gets!
Buy a SUPER BOWL Ad
Let's say you had unlimited funds and you bought a cleverly produced 30-second spot to air on next year's Super Bowl and ran it twice. Would people in your community know who you are and what you do? Give me a mirror how dumb do I look Rossi! Of course they would know who you are. Statistics tell us that people want to do business with people they know.
Continuing the story, the Super Bowl ad sends them to your website, your URL. But once they arrive, it looks like every other REALTOR webpage they've seen in the world. Even so much as when they attempt to get information, they are told, "Sorry you must register first…" Then what do they do? Here's a better question, what would YOU DO? Leave, of course!
Or Are You Same Old – Same Old
The point is, it doesn't matter how much money you spend. It must drive the consumer to your site or your page on your company's site. And when they get there, it better not be the same old… "We're #1" – "Search every property" – "I'm a Full Time Professional" – "Beautiful, lovely, charming, colonial, with a pool…" maudlin, patronizing, and smarmy site like all the rest. Be interesting enough to give them a reason to stay with Photos, Tours, History, How To's, Quick Tips, what to avoid, teaching points, lots of free information – in one location – YOURS!
Name Known in YOUR Neighborhood
Become name known. Instead of buying a Super Bowl ad, buy a position in your zip code of choice from AdWerx that drives them to your Unique Website! A whole unique way of generating BUSINESS! Don't wait, only 5 positions in each zip code. Yours may already be in someones sights.
Go to http://AdWerx.com and use promo code ROSSI for your discount.
Rossi is a Real Estate Broker in Raleigh, NC working with Northside Realty