REAL ESTATE is Big Data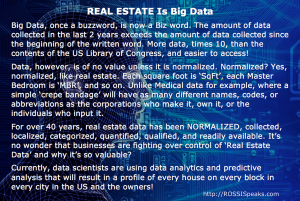 Keynote or 1 to 1.5 hour session
Up to the minute on how Big Data and Real Estate are Evolving to help,  hinder, correct, define, advance, and propel 'the business of real estate' into a fast changing world. Exciting times!
COLLABORATIVE SELLING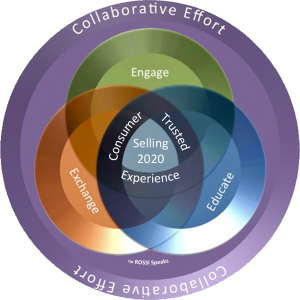 Keynote or 1 to 4 hour session (CE applicable)
Get in sync with the largest social economic group of buyers and sellers to ever materialize on the real estate market Changing all Social Groups for Good. BigData has projected that 7 out of every 10 transactions will involve this Technology Native, Experience Hungry, Fast Paced, Collaborative Work Intrinsic, My Rules Only, and Referral Conscious Collection of Consumers the world has EVER Seen!
They are an assemblage whose needs are easy to follow Making the Real Estate Professional a Necessity not an option in a world of clouds, IoT, and BigData.
IT'S JUST 2 THINGS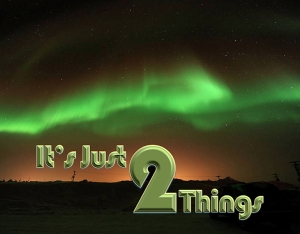 Keynote or 1 to 2 hour session
The defined complexity of success keeps most from ever achieving it. Why is it so complex? Because the story's told from a million individual perspectives, none of them like yours.
We all compare the computer to the brain and never stop to think which came first. The Brain made the computer; therefore, it processes data the way we process data – choosing between 1/0.
Success is Just 2 Things! Learn to simplify choices – do/don't, can/can't, yes/no, will/won't, like/don't like…
Success goes to the one who identifies and selects the 1/0 moment the quickest.
The Power of Non-Selling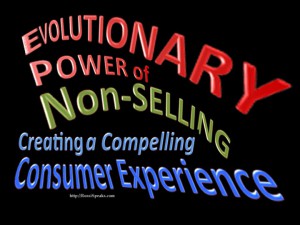 Keynote or 1 to 4 hour session (CE applicable)
Hate boring classes that teach the same old/same old with nothing new? You're not alone! ROSSI reinvents the classroom and puts YOU on the LEADING EDGE of SALES INNOVATION. In only TWO HOURS, you will discover how worldwide sales professionals of major industries have turned 100 year old sales patterns upside down with mind-blowing results! Become skilled in methods that are exactly what today's consumer demands and not taught outside of this class all in a FRESH learning environment: Class in the Round, NO-PowerPoint Zone, No Handouts! Bring your charged Smartphone, iPads, Tablets, and Laptops and Everything will be given in class. Come catapult your career to new heights! No product will be sold at back of room or pitches to attend additional classes. Company managers, instructors and trainers welcome.
Snags, Snares, & Strategies of Social Media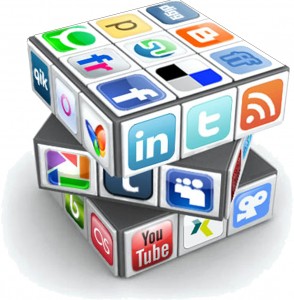 Keynote or 1 to 4 hour session (CE applicable)
Is Social Media an asset or liability?
It is both – an asset, in that social media has become the standard of communication, public relations, personal brand development, and Consumer awareness, – and a liability, because of the lasting effects of all that can and will be published on the Internet at the stroke of a key.
Because of the multitude of social media outlets and the prevalence of its use, it has become necessary for agents and brokers to develop strategies that apply to the use, application, liability, and policing of everyone's efforts.
In this class, we will unearth how to effectively use social media to benefit the consumer, promote REALTOR ethics, define target markets, and develop a personal persona of the highest integrity to assist sellers in promoting their property and aid buyers in finding and fulfilling their individual and financial needs.
Winners, Whiners, & Wieners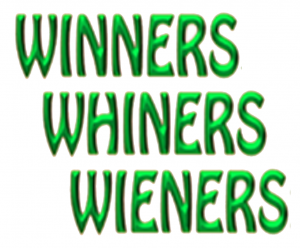 Keynote or 1 to 4 hour sessions (CE applicable)
Buyers, sellers, and agents all fall within these three categories. Learn to apply four-dimensional thinking that will enhance the positive and diminish the negative of all these groups.
Forget baby boomer 'reluctance', millennial 'melancholy', and charge forward with a Gen Z approach. They have now set the pace in sales, marketing, and communication as verified by Big Data.
Come laugh your way to happier clients, more free time, and more frequent paydays.
Secret Powers of  Top Negotiators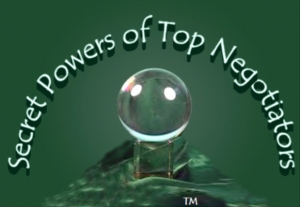 Keynote or 1 to 4 hour session (CE applicable)
The 'flimflam, 76 trombones, wouldn't you – couldn't you – don't you agree, gotta know the dialog salesmen' of the 1900's have all but disappeared. Top Negotiators of today are cognitive, conscious consultants schooled in the classroom and trained on the streets, often achieving high levels of success intuitively.
In this session, Rossi will demonstrate how most negotiation is done unconsciously by habit using basic intuitive skills we all possess and can easily apply for successful Negotiation. Yes, back to the basics. Even 'work smart' is now defined as doing the basics better and more often than anyone else.
Sit back, laugh and learn at the visual cues that will comfortably click as we explore and reframe success in negotiation, real estate business, and life.
Why Not Me – Why Not Now?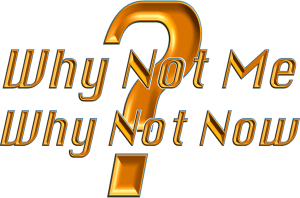 Keynote or 1 to 4 hour sessions (CE applicable)
Successfully immersed in every facet of real estate for over 40 years, including the instruction of CRS, GRI, ePRO, and speaking 26 consecutive years at the NAR Convention, I've discovered that there really is only one question that everyone wants the quick answer to, "Why Not Me – Why Not Now?"
I'm just like you! Impatient! I want answers at the touch of a SCREEN. To sit in a class is a pain in the … Nothing bores me more than listening to some 'expert' droll on and on. And, watching someone read their slides – Forgetaboutit!
My promise as an Edutainer is to pack Hours of Usable Intelligence into a No 'PowerPoint' Zone (BYOT – Bring Your Own Tech) – Set in the Round – Transparent Discussion. I will rapidly define and fire off SOLUTIONS to the TOP 10 REASONS WHY it's Not You, Not Now! Caution – one or all may apply.
"Can you be uncomfortable? Laugh at yourself? Handle the TRUTH? Good, because my goal is to make a difference!" Show up early, the room will be packed.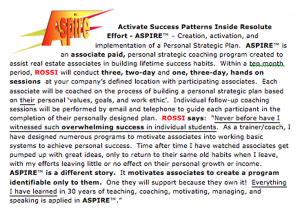 Multiple Day Event
Or the Mini Version Keynote or 1 to 4 hour session (CE applicable)

More Demanded Topics…  Keynote or 1 to 4 hours (CE applicable)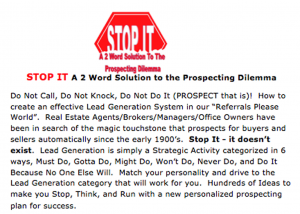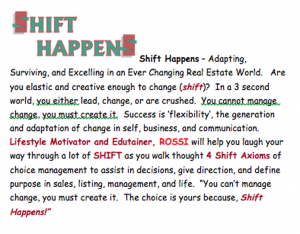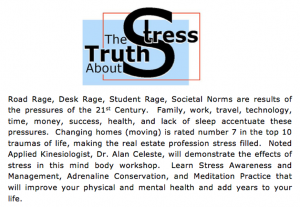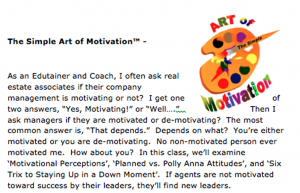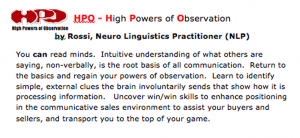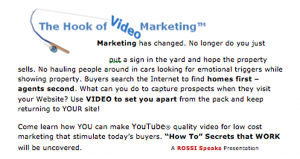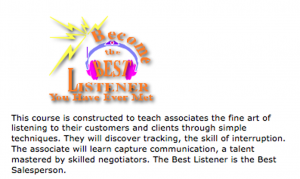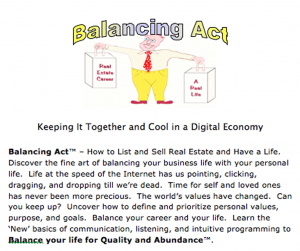 Association Executives, Board Officers, and Leadership Sessions
All Can Be Keynote or Breakout Sessions
Evolution of the Classroom 1 – 3 hrs
APATHETIC MINDSET
Description: Living this nightmare of teachers, educators, administrators, and course purchasers continually speaking about 'change' then presenting classes the same way they did since Little House on the Prairie, as both student and teacher, caused me to re-think EVERYTHING I've done for the last 28 years! Researching current information on the evolving classroom, I completely redesigned my presentation, style, delivery, and room setup. Doing all in my power to break this apathetic mindset, scrub the 'classroom mold', reinvent the student experience, and make student time spent a "Noteworthy & Valuable" learning experience.
Objectives:
Dispel the myth that there is only one way to teach a class.
Uncover how the 'Google Effect' has changed the way people learn.
Demonstrate effective use of a no 'hand raising', BYOT (bring your own technology), no PowerPoint Zone classroom environment.
Using Video Whiteboard to Educate & Entice Members Into Action 1 – 3 hrs
Description: How to use fascinating whiteboard video to excite, educate, and solicit action among your members, committees, and staff.
Objectives:
Discover the efficacy of whiteboard visual/auditory learning.
Learn to use new software to attract attention, generate excitement, and promote action. (Speaker does not sell this software. It's available for purchase online.)
Define steps in generating a quick, two-minute whiteboard presentation.
See more at: http://RossiSpeakscom/Whiteboards