Welcome. Are you ready to give up the old scratch and search for real estate information? Zillow, Trulia, Realtor.com, and the countless websites that promise all the information only to find that it's stale, outdated, or incomplete! Here it is – a FREE app that gives you access to ALL the Triangle Real Estate Listings.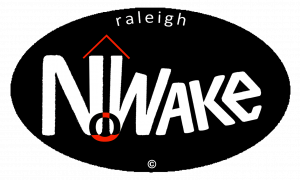 Click here to download the app and freely look at EVERYTHING, whether you're buying, selling, or just curious.
46 years in the Real Estate Profession, hundreds of happy buyers and sellers, plus coaching and mentoring the top agents here and all over the US, I know that you, the consumer, only need knowledge, attention, guidance, and support. Not fast talk and sales techniques.
Bishop and I are in it for you with open,transparent attention and knowledge. We provide the highest integrity, confidential advice, and detailed service for all your real estate investments.
Marketing, I wrote the book on it, Dog Eat Dog & Vice Versa,

9 Secrets To Put The Bite Into Your Marketing

.

 
It all changed at the beginning of 2017!
It's no longer about 'the company'. It's definitely NOT about 'the agent'! It's not about 'the property'.
                  IT'S ALL ABOUT YOU!

 
We won't just tell you, we'll show you.