Here it is – a 

FREE 

 app that gives you access to ALL the Triangle Real Estate Listings. Not stale zillow & Realtor.com
It's Important to Note, This Is Not My App, it's from the Triangle MLS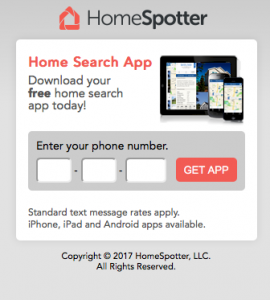 The first screen you see will ask you to identify yourself with a phone number.
After you download and sign into the app, open it. It will geographically locate where you are and show you any and all houses that are currently on the market. Dump Zillow and REALTOR.com
Are you aware that REALTOR.com is not owned by the REALTORS
Click on any sign, and everything on the market around where you are appears with brief specifics.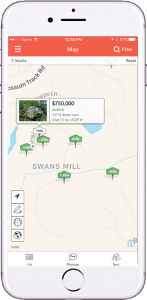 Click it again and ALL
the info on this property
appears 
Again No info from you is tracked or recorded.
You now have ALL the info in the Triangle MLS.
I've been pushing for this for the consumer for the last 25 years of my 46 year Real Estate Career.
It's

NOT

about 'the company'.
It's definitely

NOT

about 'the agent'!
It's

NOT

about 'the property'.
                 

  IT'S ALL & ONLY ABOUT YOU!  

 
We've represented hundreds of happy buyers and sellers, plus coaching and mentoring the top agents here and all over the US, I know that YOU, the consumer, only need

knowledge

,

attention

,

guidance

, and

support

. Not fast talk, memorized sales pitches, & techniques.
Bishop (my wife and working partner for over 37 years) and I are in it for you with open, transparent attention and knowledge. We provide the highest integrity, confidential advice, detailed service, and RESULTS for all your real estate investments.

We Know Unique Properties & How to value them.
Marketing,

I wrote the book

on it, Dog Eat Dog & Vice Versa; 

9 Secrets To Put The Bite Into Your Marketing

.

 
 Marketing has all changed at the beginning of 2017! 
We won't just tell you, we'll show you.