WELCOME TO NoWakeZone
Your Comfort is Our Goal 
Today's Real Estate Transactions have never been more complex – with over 45 years of experience Bishop & Rossi don't sell real estate. Instead, they create a compelling consumer experience for both Buyers and Sellers.


Here is your 

 FREE 

 app Giving You access to ALL

Triangle Real Estate Listings
More current information than Zillow or
realtor.com
*It's Important to Note, This Is Not Our App, it's from the Triangle MLS
The first screen you'll see asks to identify yourself with a phone number. (I will text to welcome you – not bother you.) After you download and sign into the app, open it. It will geographically locate where you are and show you any and all houses currently on the market. You can see any property for sale in the Triangle area. Click on any sign and everything on the market around you appears with brief specifics.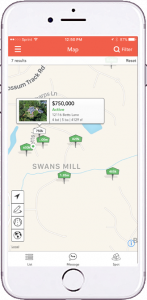 Click again and info on this property appears.   Click the small info screen and the complete listing opens with all the photos. Again, no info from you is tracked or recorded. Now all the info in the Triangle MLS is in your hands. If you want to see a property or have any questions, you can send us a message from within the app. Please contact us, not the listing agent (they represent the seller), we will be your exclusive agent.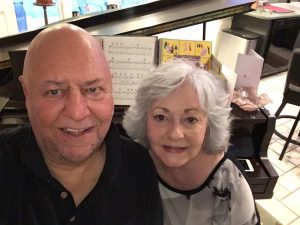 Updated info on 27614 Raleigh or Banbury Woods Raleigh
Bishop & Rossi Creating Compelling Real Estate
Buying or Selling Experiences – Since 1971
Rossi@RossiSpeaks.com 
919-931-2222
Bobbi@Bishop-Rossi.com 
919-931-2244 
 

What is REAL ESTATE? 
It's

NOT

 'a company'.
It's definitely

NOT

 'an agent/broker'!
It's

NOT

 'property'.
REAL ESTATE IS…

ALL & ONLY YOU!   
We've represented hundreds of satisfied buyers and sellers, plus coached and mentored the top agents here and all over the US. We  know that YOU, the consumer, only need

knowledge

,

attention

,

guidance

, and

support.
Bishop (my wife and working partner for over 43 years) and I are in it for you with open, transparent attention and knowledge. We provide the highest integrity, confidential advice, detailed service, and RESULTS for all your real estate investments.

We Know Unique Properties and How to value them.
Marketing?
I wrote the book

on it, Dog Eat Dog & Vice Versa; 

9 Secrets To Put The Bite Into Your Marketing

.

 
Marketing completely changed at the beginning of 2017!
We won't just tell you, we'll show you.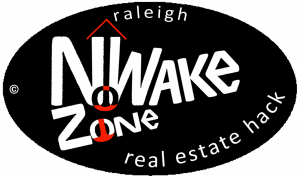 Hack: a clever solution to a tricky problem