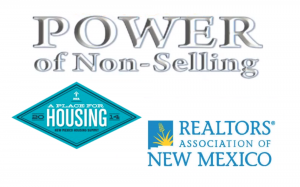 Turn Your Technology on and use it during class
or NOT – The choice is yours as there will be No Handouts
If you don't have web access with you, you can get it tonight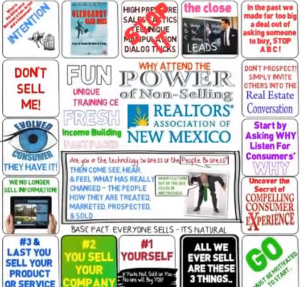 Think of a class outline on a Monopoly Board
Did you watch the promo video? CLICK HERE 2:40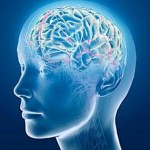 8,100 bits per Nano Sec
90 Billion Neurons
Conscious/Subconscious/Unconscious
Visual-Auditory-Kinesthetic
Gustatory-Olfactory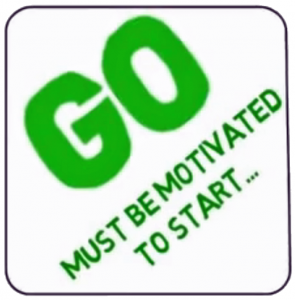 Have you ever noticed, regardless the job, some people never start? It's like 'class', they never become engaged.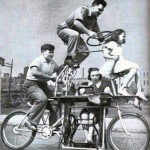 Others are always Engaged
Some are just 'Getting Ready to Get Ready'
Questions:
Are you here to learn or just get the hours?
Are you SOLD on Yourself?

This class is based on the ETHICS of the National Association of REALTORS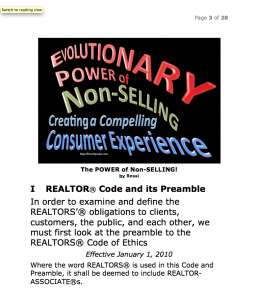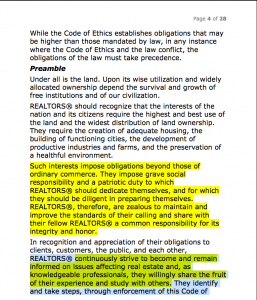 It's against our Code of Ethics to Sell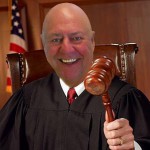 If found Guilty, you'll go to REALTORS' prison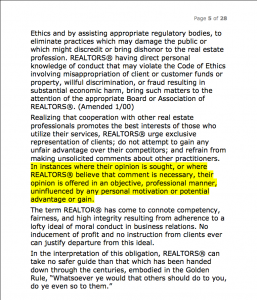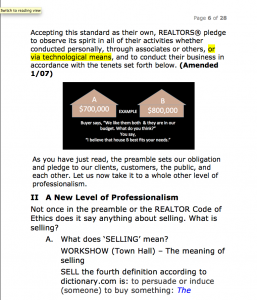 NO ONE LIKES HIGH PRESSURE SALES
& EVERYONE SELLS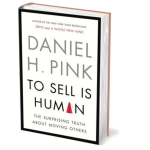 6:38
click on book to watch review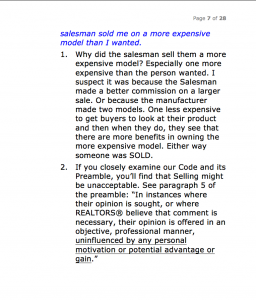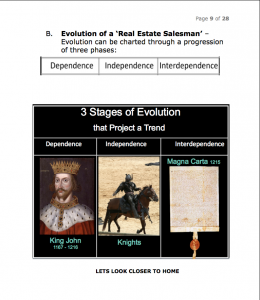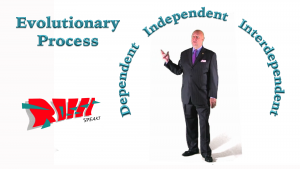 < Click to watch Video 4:34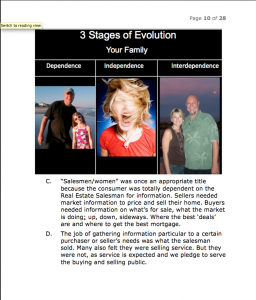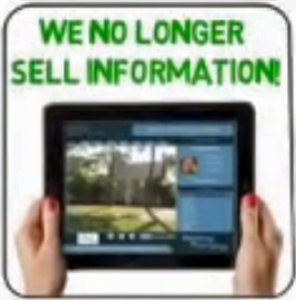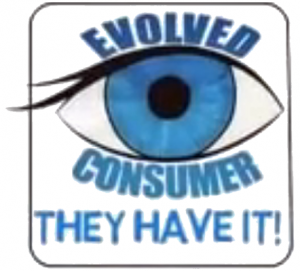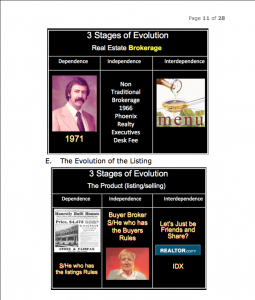 Evolution of the Real Estate Business click Rossi below for video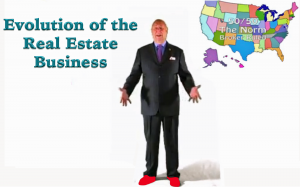 4:26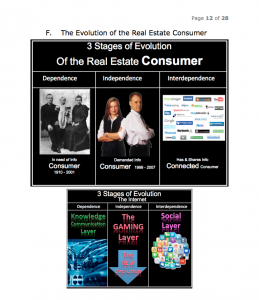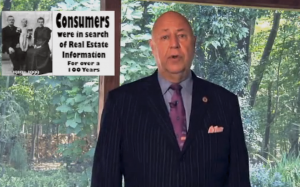 < click for Video 1:42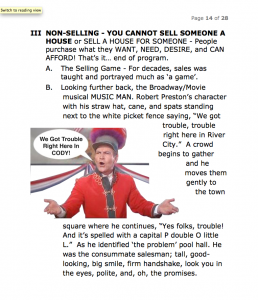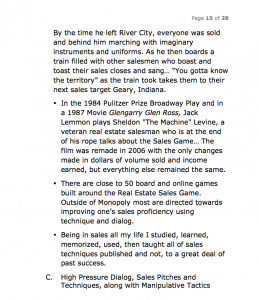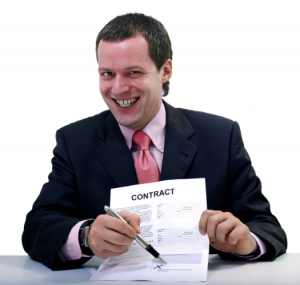 <click to watch Video
THE PITCH 2:17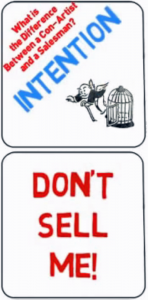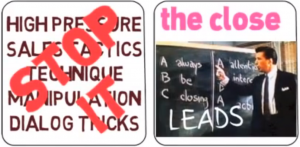 ALWAYS BE CLOSING is the worst thing one can do with today's EVOLVED Consumer.
When was the last time some 'salesman' pitched you?
Every sales trick I've been taught and have taught for the last 40 years is basically manipulative!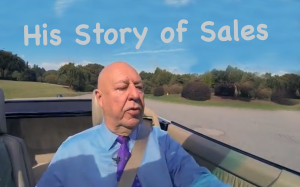 <"ROSSI'S Sales History" video
8:46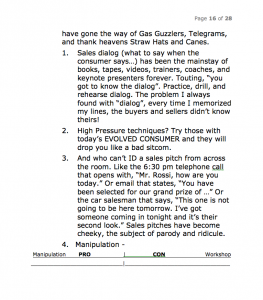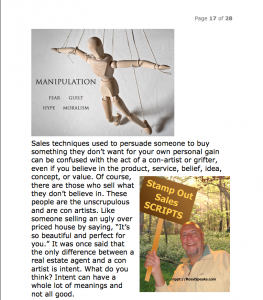 < Click for Selling the Authentic Self 2:08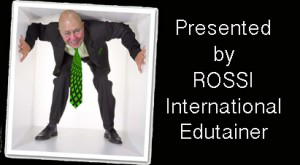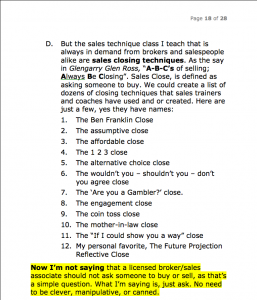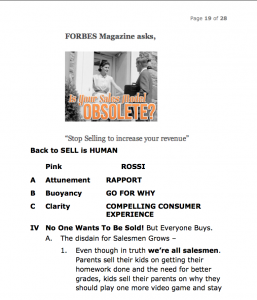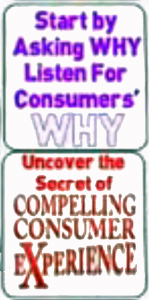 3:13
Compelling Consumer Experience Video
4:24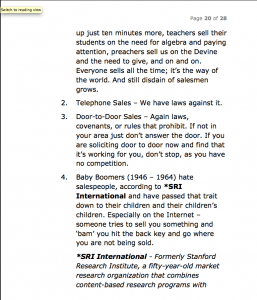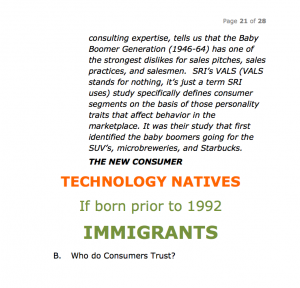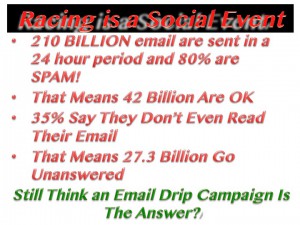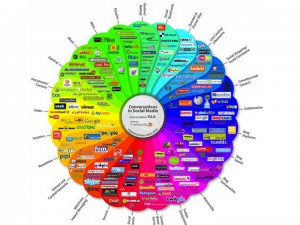 Snags, Snares, & Strategies of Social Media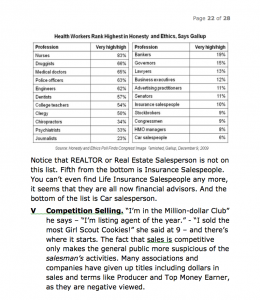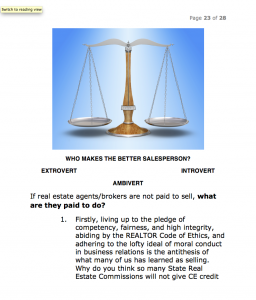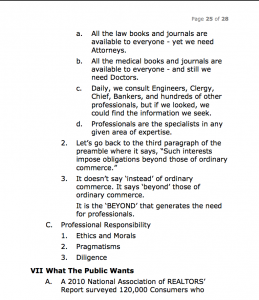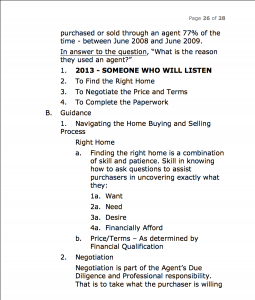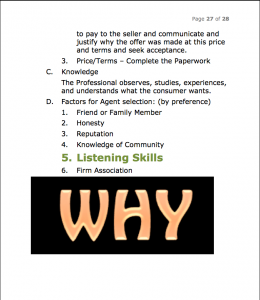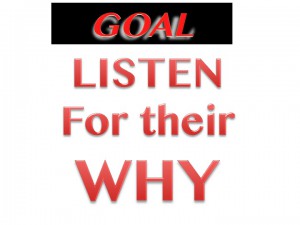 To Uncover Their WHY, you must be a great listener.
<  Video 3:21