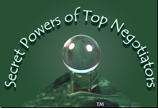 The 'flimflam, 76 trombones, wouldn't you – couldn't you – don't you agree, gotta know the dialog salesmen' of the 1900's have all but disappeared. Top Negotiators of today are cognitive, conscious consultants schooled in the classroom and trained on the streets, often achieving high levels of success intuitively.
In this session, Rossi will demonstrate how most negotiation is done unconsciously by habit using basic intuitive skills we all possess and can easily apply for successful Negotiation. Yes, back to the basics. Even 'work smart' is now defined as doing the basics better and more often than anyone else.
Sit back laugh and learn visual cues that will comfortably click as we explore and reframe success in negotiation, real estate business, and life.
I.   Expected Industry Standards
Ethical Principles

Outside of the learned professions (Law – Medicine – Engineering) REALTORS are the only organization with a Code of Ethics
Other professions look up to REALTORS for our Code of Ethics
Buyer/Seller Disclosure
Quality Service
Honesty / Integrity

THE ONLY THING WE HAVE TO SELL IS OUR AUTHENTIC SELF
II.  Understanding 'Due Diligence'
A     Unquestionable Ethics.
Protect and promote the interest of the client.
Treat all parties honestly.
What is 'Due Diligence'?
Consumer Expectations.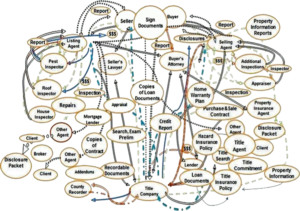 It seems like every connection in this
graphic is a negotiation.
Mortgage
Inspection
Closing Date & Cost
Repairmen
Servicemen
B     To lawfully and legally serve their interests:
Protect their rights
Serve
Disclose all known pertinent information
Educate
Demonstrate benefits
Communicate
Skilled Negotiation on their behalf
Attention to all transactional matters
Complete the transaction to close and funding
III.    Creating a Win/Win Environment
"When I see others get what they want, then I get what I want."
First Things First    by Steven Covey
Balancing the Scale.
The Biggest conflict with Win/Win is 'Our World models the Behavior,
In order to have a WINNER there must be a LOSER. '
In Win/Win there is no First.
Empathy vs. Sympathy links to Rossi's class & Video
To Walk in Someone's shoes, you must first take off your own.
Empathy – To FEEL, SEE, & HEAR as others FEEL, SEE, & HEAR
Sympathy – To FEEL, SEE & HEAR for others.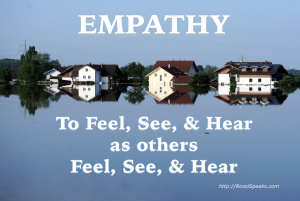 ROSSI's Video on Empathy/Sympathy
5.  Ego Drive vs. Empathy.
IV     You Can't Sell Someone a House
     A     You Find and Help Negotiate, to Their Satisfaction, What the Public…
Wants
Needs
Desires and…
Can Afford – to pay or receive.
    B    Collaborative Behavior
Collaborative behavior replaces the manipulative, high pressure, fast talking 'Salesperson' of Music Man days gone by.
Today's consumer reactions have led to the creation of 'Do Not Call' laws against these sales techniques. Robert Preston wouldn't stand a chance.
V      Establishing Rapport
A     People work with those they are most comfortable.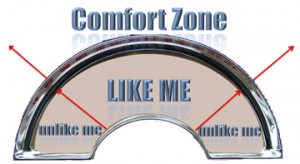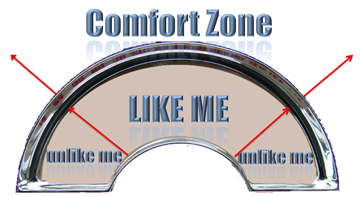 B     Strong Rapport builds Trust
            TRUST IS THE FUEL TO A WIN/WIN NEGOTIATION
VI     Developing the Skill of Listening – 
LISTENING IS THE #1 TOOL OF NEGOTIATION 
 A     We should listen twice as much as we talk.
Real Estate Associates are taught to talk, not listen
 B     Listening is a learned trait.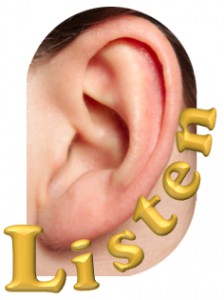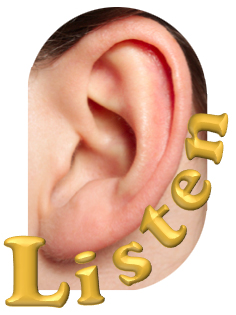 C     Active Listening:
More than just giving eye contact and nodding your head – the feigned attention of the Bobble Head Doll.
Listen at their speed not yours.
Stop your internal dialogue.
Never trust anything to memory that you can easily write down.
Monitor YOUR body language.
     D     Tracking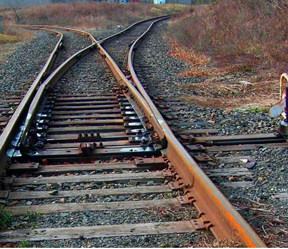 It's okay to interrupt.
Only for Clarification or Qualification.
NEVER for disagreement or to say what you want.
You must return the person you interrupted to their previous track.
Tracking is a sign of excellence.
VII.   Capture Communication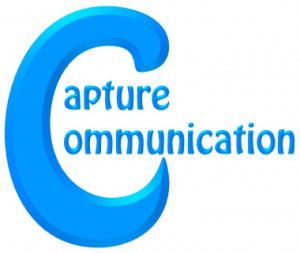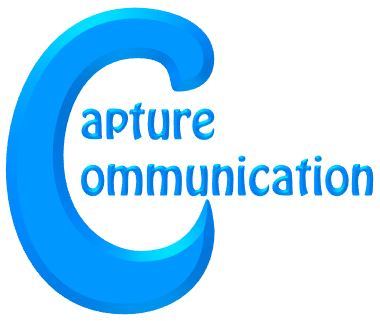 The ability to repeat what they say to their satisfaction.
A     Benefits of Capture Communication:
It's clear to them that you were listening to what they said.
Allows them to correct what you may have misheard.
Compliments them.
You quit thinking about what you're going to say next.
Earns their trust.
Sets you apart from the pack.
ROSSI'S 3.5 min. Video to help EVERYONE become a better listener
Please Share With Everyone and talk about it on
Twitter @RossiSpeaks – FaceBook Rossi Speaks – LinkedIn Rossi Speaks
Handling Objections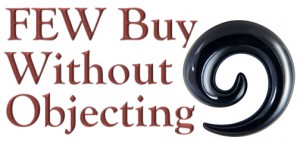 VIII. Curiosity (the Reveal Stage)
     A   Get out of judgment – get into curiosity.
You don't have the answers unless you know the questions.
Too many Associates ASSUME that they know what the public wants.
Each Buyer/Seller is different and has a completely different set of circumstances.
When you ask a question – SHUT UP – listen.
     B     Ask Open End Questions
             Open end vs. Closed end:
Open end keeps the communication flowing.
Closed end questions can be answered Yes or No and stop the flow of communication.
Apply Curiosity, Listening, and Capture Communication to handling objections.
IX.   WHY!

GO FOR WHY!
Summary
Thanks to today's sponsor ProspectsPLUS for a special deal on Market Dominator from ADT