EDUTAINER – REALTOR Emeritus
Master Neuro Linguistic Practitioner (NLP) – Motivating Speaker – Key Note – Humorist – Thought Artist – Bon Vivant – Course Creator – Augmentor – Salesman – Author – & Peripheral Visionary
ROSSI  Has been a REALTOR for 48 years and has taught real estate in every state in the US, Singapore, Prague, Belize, and Netherlands. He works in North Raleigh with his wife of 40 years 'The Bishop' and they love helping Buyers & Sellers in Raleigh, NC
Rossi started his real estate career in 1971 breaking sales and listing records. His belief when he started has not changed; "Real estate is not about property, it's about people."
A Master Neuro Linguistic Practitioner, published Author, and REALTOR Emeritus, he has shared his knowledge in every US state, Wasilla to Belize, Singapore to Prague and the Netherlands.
Rossi teaches that Purpose is more important than Goals because without a passion for ones purpose, goals can never be achieved. His purpose? Daily Make a Difference.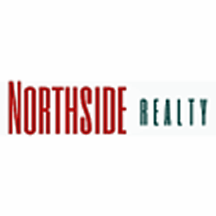 Today he makes a difference as a Keynote Presenter, Augmentor, and Full Time Real Estate Salesman in Raleigh, NC with 'the Bishop', his wife and business partner, of 43 years.
As one recent client says, "Working with Bishop and Rossi make real estate fun. We've bought and sold 9 homes in 22 years and never before have we had such caring attention in achieving our goals."
Rossi says, "Working with people buying and selling real estate is the most fun, challenging, and interesting job anyone could ever have."