Rossi's Review of   UNDERCOVER MILLIONAIRE by Mark Gleason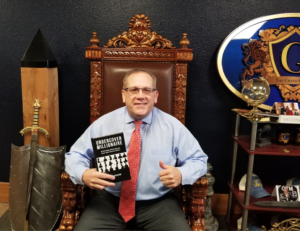 Mark's beautifully bound new book that anyone would be proud to have on their desk. Mark Gleason, author of many books on attitude, is a top producing real estate salesperson in Grand Haven, Michigan with his wife, Kim.  
He has now written the definitive book on Success. In its 58 Chapters, you will find EVERYTHING you'll need to be successful in LIFE.  
It's a clever compendium of 18 named but undisclosed millionaires and their secrets on achieving success. In this fast pace, gotta have it now world, nothing could be timelier. Mark is the master of the quick read, as he and I both know, people don't read – we scan. So, this is specifically written for the scanner, bravo Mark, "Good Job".  
I recommend that everyone buys it. Read it. Then put this beauty on your desk and every time you have a minute, get motivated to do something different!