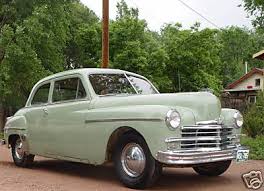 My 1st Car, 1949 Plymouth with Fluid Drive.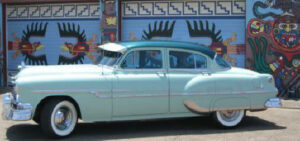 1954 Pontiac 4 door, Dad bought it wrecked and we put it back together.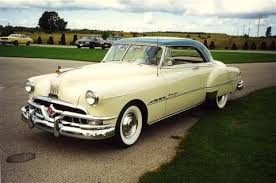 This was a sweet little car, 1952 Catalina 2 door hard top, top of the line with hand stitch two toned leather interior – Straight 8, automatic transmission. It was one of several cars owned by little old ladies that I bough from Chief Pontiac.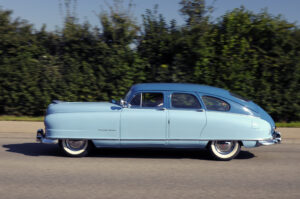 1950 Nash Ambassador Owned by a friend of Dad's. They gave him nothing for a trade-in and I bought it for $1.17. I was a Jr. in High School and it was not a chick car. Even though there were pull down shades on all the windows the seat made a full bed and there was a chrome roll top the closed off the dash so you wouldn't bang your feet on the knobs, it was UGLY.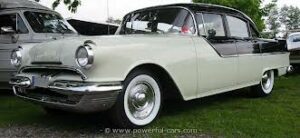 1955 Pontiac 4 door sedan Chieftain was sea foam green