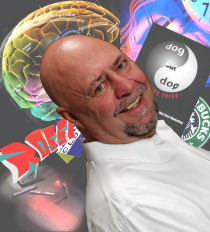 Rossi, President, CDEI
ROSSI Speaks, Inc.
▪   ROSSI Speaks, Inc. Established 1986
▪   1408 Bascomb Drive, Raleigh, NC 27614-9014
▪   Cell: 919.931.2244
▪   URL: http://RossiSpeaks.com
▪   E-mail: Speak2Me@RossiSpeaks.com
Author:

Dog Eat Dog & Vice Versa: 9 Secrets to Put the Bite Into Your Marketing – Charter Publishing – 16,000 Sold – Amazon. Originally titled, Dog Eat Dog & Vice Versa: 9 Secrets Advertising Agencies Don't Want You to Know. Everything you need to know about small business marketing.
New Home Sales & Marketing for the Residential Specialist – Published by NAR – An in-depth compendium for consulting with, directing, encouraging, and coaching builders and developers in the sale of their homes and neighborhoods.  The course, supported by the book, was delivered in 30 states and Puerto Rico to great acclaim.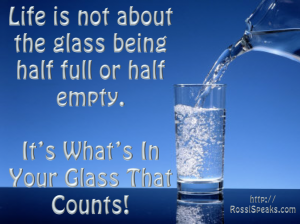 Television Host and Writer:
This New House – Nationally broadcast daily on DIRECTV's REALTOR Channel. The show was produced on site in 12 cities with builders, developers, and REALTORS featuring communities, new homes (finished and under construction), models, showrooms, and proposed sites. This New House focused on do's and don'ts – wins and losses of builders and their sales teams. Emphasis was concentrated on the various techniques of marketing, merchandising, and construction in the new home market.
Trade Secrets – Nationally broadcast weekly on DIRECTV's Builder Channel. Produced on site in 12 cities with developers, builders, contractors, sub-contractors, architects, and superintendents. The show zeroed in on the entire new home building process and uncovered secrets in construction, materials, and design that saved time and money, streamlined processes, and delivered a consumer satisfied product.
Real Estate Sales and Broker Management:
Lister of the Year – First 6 months in the business (38 listings sold and closed).
Salesman of the Year – First 18 months in the business (86 closings in 12 months, 42 in following 6 months).
High Production – Listings/sales throughout career – Multitude of awards and recognitions.
Broker Manager – Elliott & Stevenson Realty – an office of 44 part time and 6 full time agents – Reduced agent population to 12 in 60 days. Rebuilt through training to 20 in 1 year.
Owned, Operated, and Sold – for profit, a local franchise with 23 associates – Norris Realty Louisiana Office.
VP of Broker Management – O'Connor Realty BH&G  – Responsible for recruiting, branch office development, and training for 260 associate, 4-office brokerage. In 14 months, identified and outlined plan for immediate improvement in areas of management, accountability, accounting, and budgeting. Upon uncovering financial misappropriation, initiated a strategic plan for reorganization and expedited the sale of the company's inventory, pending business, agent/broker population, and tax liability through merger, thus saving community standing.
Managing Broker – Responsible for repositioning, revitalizing, and growing a 55-year, 22 associate real estate office to a productive 25 residential and 20 commercial associates in 30 months, thus achieving the owners' goal of sale. Upon sale, spent 4 months with acquiring company to insure transfer of broker/agent associates, listing inventory, and book of business to the satisfaction of all parties.
Director of Career Development – Hired to grow an existing 15 year old, 120 associate, 3 office brokerage through training. Created 'Road Map to Success', a new agent – fast start – 365 daily accountability blueprint that launched the career of many top real estate agents/brokers. Crafted and delivered a core competency, personal goal building, and accountability curricula for seasoned agents resulting in immediate increase in associate/company bottom line. Increased population to 500, offices to 7, and position to number one in sales/listings/closing production in 5 years.
National Association of REALTORS:
REALTOR Emeritus
Awarded – December 2011 for 40 years of Service to the Real Estate Industry.
Convention Presenter 26 consecutive years:
Publication Chair – Increased ad revenue for REALTOR Magazine.
Senior Instructor CRS (Council of Residential Specialist) – Considered the leading real estate designation in the world. One of the 'top three' in student/course purchaser critiques.
RS Council Board of Governors – 10 years
RS 207 New Homes Specialist – Course Writer, Developer, and Instructor Trainer.
Instructor Development Chair – Facilitated Creative Brain Trust.
Publication Chair – Increased advertising revenue 20% and directed total redesign to cut publication costs 31% and saved Real Estate Business Magazine.
Instructor Audition Chair – Streamlined process and increased applications.
Course Re-Write Chair – Overhauled RS 202 Residential Sales Specialist and RS 201 Residential Listing Specialist.
Marketing Chair – Expanded courses, increased class enrollment 12%.
Sell-A-Bration Chair – for "2001 a Sales Odyssey" to 400 members in Palm Springs, CA with great reviews and profit.
Product Chair – Strategic Planning Vice Chair – Budget Vice Chair – Course Purchaser Liaison.
State REALTOR Associations:
Presenter at REALTOR Conventions in 41 States – many multiple events and years.
Keynotes – Classes – Seminars – Forums – Workshops – CE Continuing Education – GRI Graduate REALTORS Institute.
Consultant with, but not limited to:
Non Dues Revenue – Member Benefits – Strategic Planning – MLS – Awards – Technology – Communication – Leadership Issues – Education
Standout Specific per State
     Alaska
REALTOR Institute
Strategic Planning
Leadership
Educational Direction
Leadership Installation
     Hawaii
Leadership
Staff Communication
Organizational Strategy
Event Planning
Leadership Installation
     Idaho
REALTOR Institute
Leadership Installation
     Iowa
Leadership
Communication
Leadership Installation
     Kansas
REALTOR Institute
Strategic Advisor Education
Leadership
     Louisiana
Strategic Planning
     Montana
REALTOR Institute
Leadership Installation
     New Mexico
       Membership Chair
Convention Chair
By-Laws Chair
Strategic Planning Vice Chair
RPAC Vice Chair
     North Carolina
REALTOR Institute
Forms
Continuing Education
Top Producer Council
Affirmative Action
RPAC
     Oklahoma
Leadership Technology Consult
Educational Planning
Strategic Awareness
     Pennsylvania
Leadership Academy
Educational Planning
     South Carolina
Leadership Academy
     Tennessee
REALTOR Institute
     Virginia
Leadership Academy
REALTOR Institute
     Wisconsin
REALTOR Institute
Local REALTOR Associations:
Worked with most major Board/Associations in the US.
Keynotes – Classes – Seminars – Forums – Workshops – CE Continuing Education – GRI Graduate REALTORS Institute
In Areas of:
Education – MLS – Technology – Management Council – Events – Non Dues Revenue – Member Benefit – Strategic Planning – Awards – Communication – Leadership – Negotiation – Instructor Development – Board Merger – Moral – Staff Communication – Stress Management – Listening Skills – Visual Tour – Video – Social Media – Marketing – Ethics – Code of Ethics – REALTOR Mediation – 1031 Property Exchange – Broker/Agent Council – Top Producer Council – Efficacious Behavior – Humor – Presentation Skills – Motivating Volunteers – Public Awareness – Public Relations.
Education:
Communications and Mind Science
▪       Master Neuro Linguistics Practitioner
▪       Neuro Linguistics Practitioner Trainer
▪       Applied Kinesiology Research
▪       Adrenalin Management
Sales and Marketing
▪       Train the Trainer with W. Stephen Brown
Trainer Masters' Award
▪       Dale Carnegie Sales Course
Instructor Assistant
▪       Xerox Sales and Listening Course
▪       Certified e-PRO Instructor
▪       Sales and Marketing Council NHB
CSP Instructor
▪       Senior Instructor and Course Writer
▪       Council of Residential Specialists CRS Designation NAR
▪       Micro Marketing Studies
▪       Technology Marketing and Applications
▪       Time Management
▪       Social Media Marketing
Licenses, Designations, and Certifications:
Real Estate Broker North Carolina
NAR
▪       GRI
▪       e-PRO
Member:
National Association of REALTORS
North Carolina Association of REALTORS
Raleigh Regional Association of REALTORS