It all begins one beautiful April 11th, 2016 morning
8:30 a.m. we packed the truck and took off for Mia Ekenbarger's Excellent Adventure
My Birthday Gift from Papa and Bahee was a trip to the American Girl Store in Charlotte, NC. We had to wait awhile to go so I could recoup after my scoleosis surgery. Dr. Hey did a great job, I'm surprised it's been under 3 weeks and I feel awesome!

All Smiles & lots of Origami Paper
Smooth Roads, One Pit Stop and South Park Mall here we are!


What an exciting time. Here we go in the store Bahee, Molly, Kera, & I!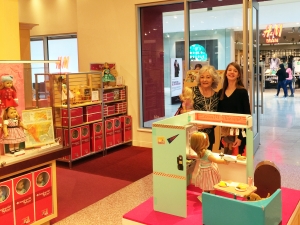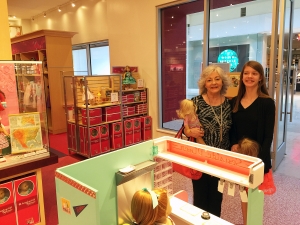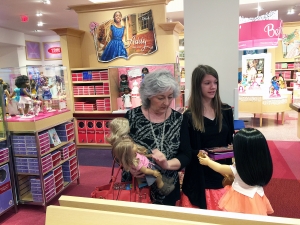 Ready Set Shop – So much to see
& we  have so much time to see it all.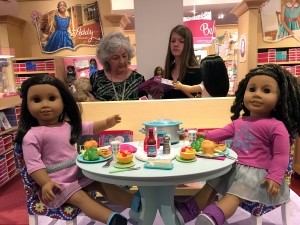 Awesome! Look at the time! We have a 12:30
reservation for a Birthday Luncheon Celebration
in the American Girl Bistro. Come on girls, let's
go! I can't wait!

Look, they have chairs and party hats for the girls.
Molly and Kera are so excited. This is our first time
here & we get a party!

I'm having Mac & Cheese with Chicken Tenders & Pink Lemonade.
Kera and Molly are having a cup of lemonade also. Bahee's having a Burger and Papa's having Rigatoni with Meat Sauce & Pink Lemonade for everyone!
They just told us to get ready for Cake and Ice Cream! What a great party!

YUM! A Chocolate & Vanilla Cake & Great Vanilla Ice Cream – Now I
promised the girls they could get their hair done.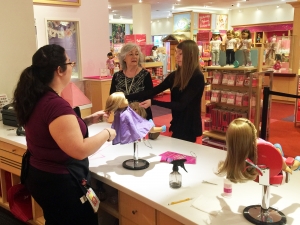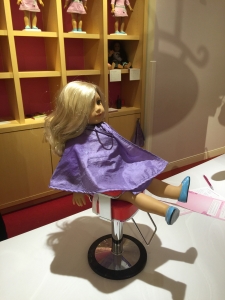 What a beautiful new style & I got some great hair tips.
Everyone here was so nice. The girls and I will never forget
our day at the American Girl store!

I feel like my late Eleventh Birthday celebration
was a Dream!

Let's go prop our feet up!

A big

THANK YOU

 

to Mom, Papa, Bahee for the trip, & the great gift from Uncle Jim!

The next morning I started with a "nutritious" breakfast of
waffles covered in chocolate & strawberries in
chocolate & Pink Grapefruit Juice. Mmmmm!
The FUN Never Ends!